Hong Kong
Screening event: Another GUTAI: Atsuko Tanaka
フィルム上映「田中敦子 – もうひとつの具体」
15 October 2022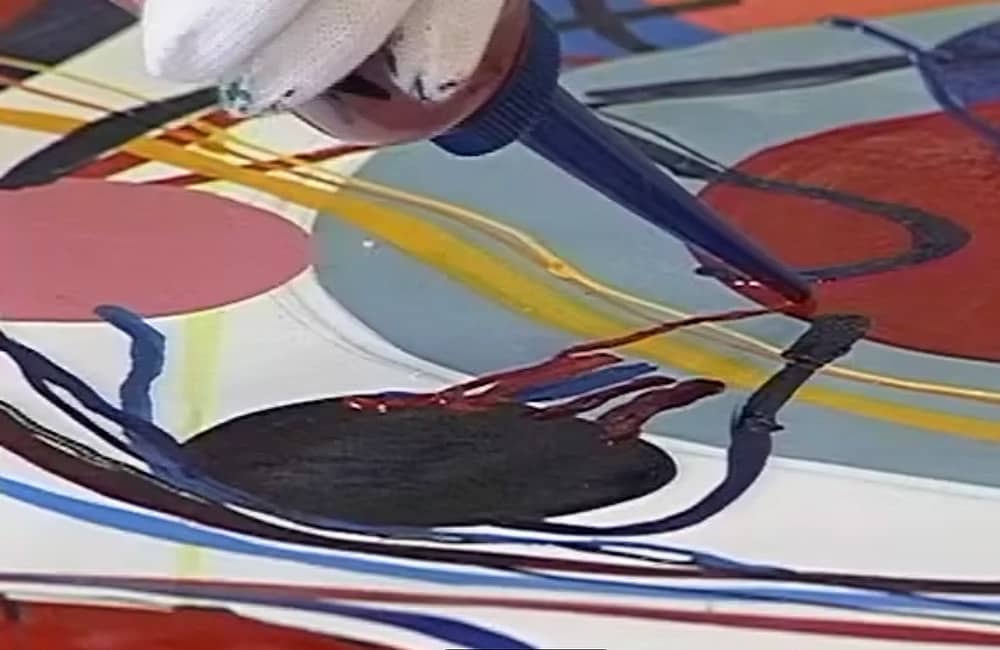 | | |
| --- | --- |
| Screening schedule: | 15 October 2022, 13:00, 15:00, 17:00 (45 mins) |
| Venue:    | wamono art, Unit A, 10/F, Derrick Industrial Building, 49 Wong Chuck Hang Rd |
| Admission:    | Free |
Wamono art is pleased to announce to host one day only screening event of Another GUTAI: Atsuko Tanaka at South Side Saturday on October 15th, 2022. The Japanese artistic group known as Gutai had an international impact from the late 1950s to the early 1970s. According to American artist Allan Kaprow, Gutai was the precursor of the Happening. Through French art critic Michel Tapie, the movement had close relations with the lnformal artists.  
Atsuko Tanaka (1932-2005, born in Osaka) was one of the founding members of Gutai and continued to work on her contemplative paintings at her atelier in Nara. She is the creator of the "Electric Dress", one of the masterpieces of this century. This profile bears witness to her bold and unrestrained creativity, along with the hardship she faces in everyday life.
This film will look at the life and work of Atsuko Tanaka, as well as showing for the first time the process of making two-dimensional works, interviews with curators, gallerists, and artists, as well as valuable documentary photographs and 8mm films taken during the 1950s and 1960s.
Participants
Atsuko Tanaka, Akira Kanayama, Yasumasa Morimura, Kazuo Shiraga, Kimio Jinno, Goto Nagasaka, Paul Schimmel, Allan Kaprow, Germain Viatte, Rodolphe Stadler
Aomi Okabe, Director of the film
Art critic. Curator. Artistic director of exhibitions at Maison de la Culture du Japon à Paris from 2014 to 2020, and Director of the International Department of the Committee for "Ueno, a Global Capital of Culture" since 2018. Aomi Okabe was a professor at Musashino Art University for 12 years and a visiting researcher at New York University. Her curatorial achievements include co-commissioner of le Japon des avant-gardes 1910-70 at Pompidou Center (1986); curator of Georges Rousse, Hanshin Art Project (1995) and Georges Rousse in Miyagi (2013); curator of the exhibitions Daito Manabe and Motoi Ishibashi; Rei Naito; Tomoko Yoneda; Rio de Janeiro, Tokyo, Paris – Oscar Oiwa; Makiko Tanaka; Camille Fontaine; and contact Gonzo at Maison de la Culture du Japon à Paris; and curator of José María Sicilia and Metal Silence – Cristina Lucas and Fernando Sánchez Castillo at "Ueno, a Global Capital of Culture." Her publications include Art, Women and Images – Glocal Women.
Another GUTAI: Atsuko Tanaka 田中敦子 – もうひとつの具体
Director, Production: Aomi Okabe
Images and Edit: Yasushi Kishimoto
1998/45 mins
Language: Japanese, Subtitle: English

Distributor: Ufer! Art Documentary © 1998 Ufer! Art Documentary 
https://vimeo.com/ondemand/atsukotanaka/

The 6th International Biennial of Films on Art Centre Georges Pompidou in Paris
The 17th International Festival of Film on Art in Montreal

Images: Shot from the film