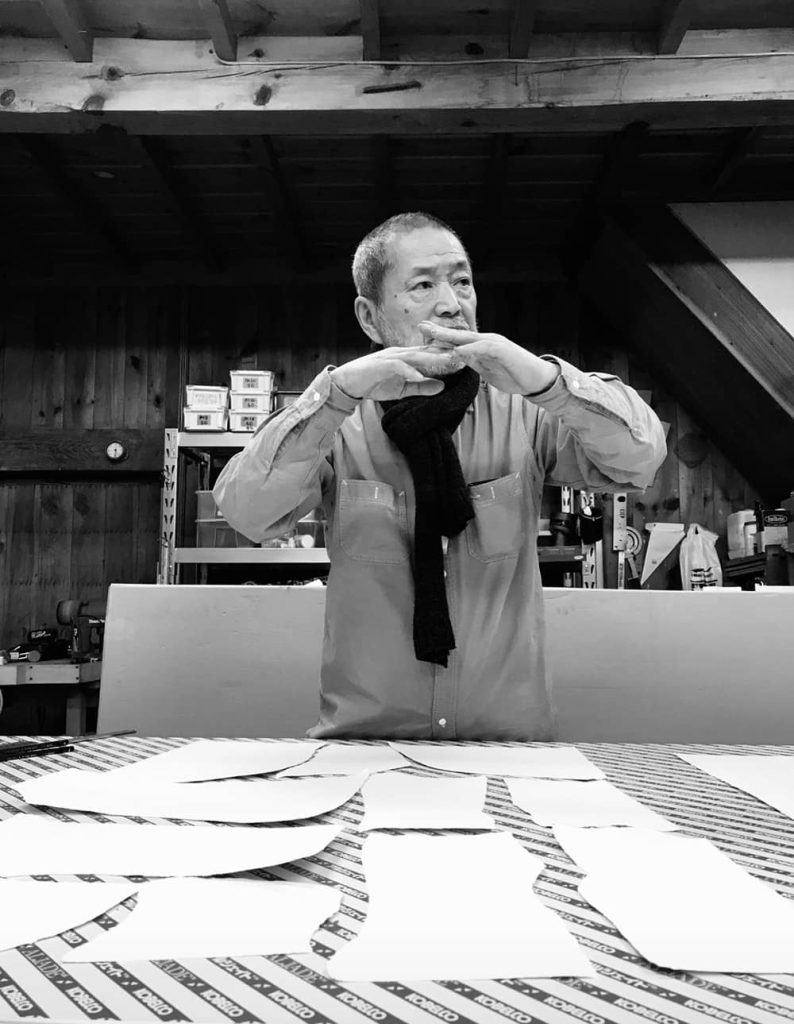 Hong Kong
Exhibition: NORIYUKI HARAGUCHI "How freely I can open up this space and time I am sharing"
原口典之「私が共有しているこの空間と時間をどれほど自由に解放できるか」
29 October – 3 December 2022
VIP Reception (Invitation only)
| | |
| --- | --- |
| Dates and Times: | 28 October 2022, 18:00 – 20:00 |
Exhibition

Dates and Times:

29 October – 3 December 2022  Friday & Saturday: 12:00 – 18:00,
Monday – Thursday: Appointments only (Closed on Sunday and public holiday)

Venue: 

Unit A, 10/F, Derrick Industrial Building, 49 Wong Chuk Hang Road, Hong Kong

Wamono art is excited to stage an exhibition of work by Noriyuki Haraguchi, starting October 29. The title "How freely I can open up this space and time I am sharing" was something Haraguchi found himself thinking all the time. Sadly this pioneering artist passed away on August 27, 2020 due to illness, however to accurately embody the ideas behind his practice, an exhibition plan has been assembled by the Noriyuki Haraguchi Work Archive that will bring his unique worldview to the gallery space.
One of the most important of the Mono-ha artists, Noriyuki Haraguchi (1946–2020) began his art career in the 1960s. In 1977 he featured at Documenta 6, thus becoming the first artist from Asia to take part in the esteemed international exhibition held in Kassel, Germany. His Oil Pool, a rectangular steel container filled with waste oil, was first shown overseas in Kassel, making a huge impact and earning widespread praise for its creator. With participation in the 10th Biennale de Paris at the Paris Museum of Modern Art the same year, and his first solo show overseas at Galerie Alfred Schmela in Dusseldorf in 1978, it is from here that Haraguchi's international career began to take off.
Art critic Toshiaki Minemura described the Mono-ha movement as, "a group of artists in Japan who were active around the year 1970, and who attempted to bring out some artistic language from 'things' as they stood, bare and undisguised, by letting them appear on the stage of artistic expression, no longer as mere materials, but playing a leading part."1
This chimes with Haraguchi's thoughts on his own practice, as related at a group exhibition held at Espace Louis Vuitton in 2012:
Art is one way I have of evaluating and knowing myself.
I am constantly thinking about just how freely I can open up this space and time I am sharing.
The reason I go for a creative method closer to "drawing out the space" and "feeling" when dealing with the raw relationships between materials, space and the body, rather than focusing on "making," is because it is my intention to try to go back to basics.2
As you will note, we have taken part of what Haraguchi said on this occasion for the title of our exhibition.
The six works to be showcased in this exhibition at Wamono art are planar or relief in format. Commenting on works of these types Haraguchi said,
I want to inspect my works with a painter's eye. … In other words, the space within a flat plane, how a flat surface renders things abstract. Oil, for example, or iron or polyurethane are solid matter. Their very size creates an effect. I'm not as such referring to the visual effect, for their purpose isn't to overwhelm.
Adding,
While painting is differentiated from sculpture for convenience's sake, I still do feel there's something unnatural in separating the flat and the three-dimensional surface. While the work itself possesses certain qualities of a painting, it doesn't feel right when perceived as a painting. However, I myself would like to once again have a go at it with a painter's eye or vision of things.
He also said,
They [such works] are not in any way meant to objectify nature itself, or society, nor for that matter art. If anything I'm doing the circuit of my own thoughts and reflections.3
Standing now before these works with the same line of sight as the artist, and tracing his thoughts, in the space created by the works we may become aware of a new perception of things previously perceived, or grasp the discomforting sensation that arises there, as we respond to the artist's question, "What does it mean to 'really see'?"2
"The answer can only be found through the repeated process of actually seeing, touching, feeling, thinking and acting."2
1. Toshiaki Minemura, "What was 'Mono-ha'?"
https://www.kamakura.gallery/mono-ha/minemura-en.html
2. Noriyuki Haraguchi, Cosmic Travelers – Toward the Unknown, exh. cat. (Tokyo: Espace Louis Vuitton, 2012), p. 40.
3. Noriyuki Haraguchi, "Haraguchi and Kobata in Conversation," in Noriyuki Haraguchi: Society and Matter, exh. cat. (Yokohama: BankART Studio 1929, 2009), pp. 243, 245.