Hong Kong
Exhibition: 多次元 TOKYO – Works by JUN INAGAWA, Teppei Kaneuji, Daisuke Yokota, and Kenta Cobayashi
多次元 TOKYO – JUN INAGAWA、金氏徹平、橫田大輔、小林健太的作品
14 October – 2 December 2023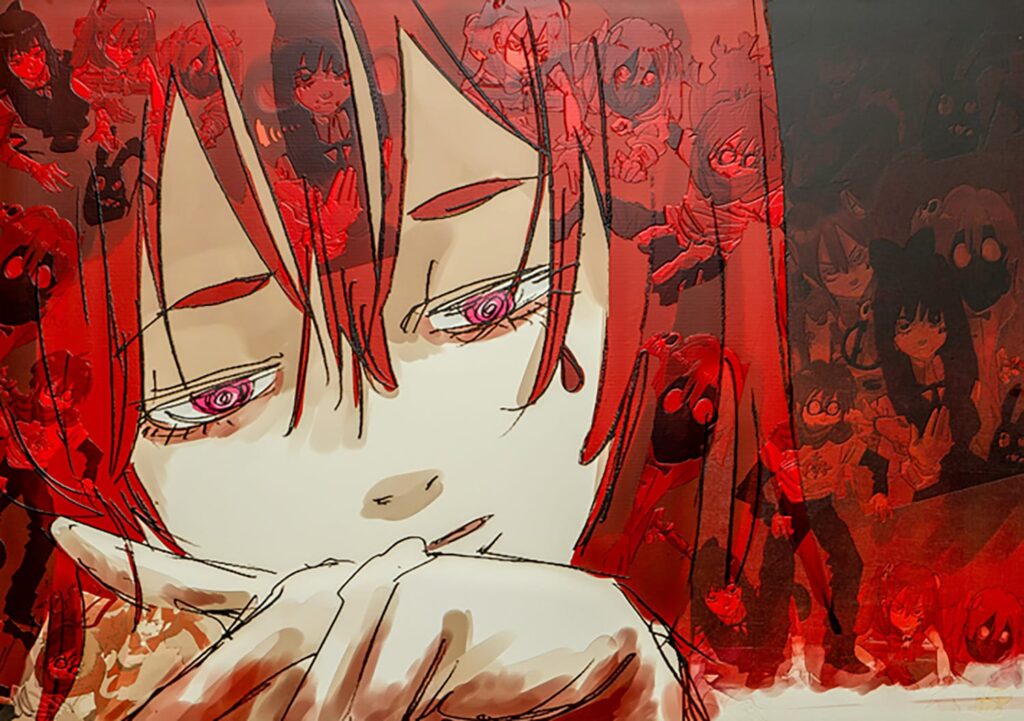 JUN INAGAWA, Red Puppet, 2021
UV inkjet print (StareReap 2.5 print) on PVC with aluminum mounting, 70.6 x 100 cm
©️ Magical Destroyers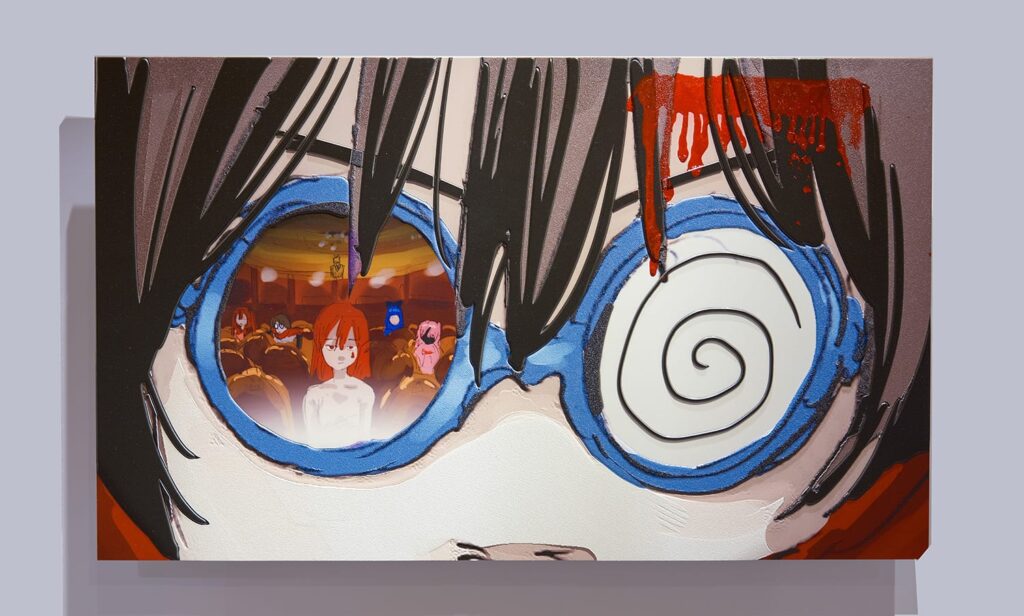 JUN INAGAWA, CLOSE YOUR EYES, 2021
UV inkjet print (StareReap 2.5 print) on PVC with aluminum mounting, 42.1 x 70 cm
©️ Magical Destroyers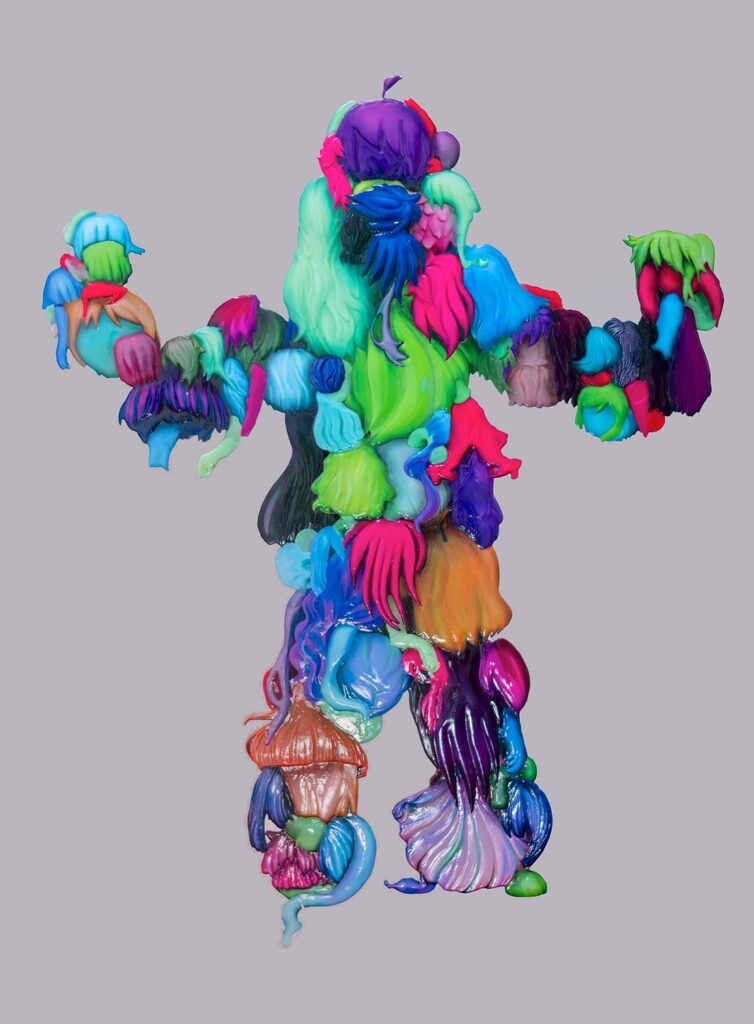 Teppei Kaneuji, Teenage Fan Club (2.5/L), 2021
UV inkjet print (StareReap 2.5 print) on aluminum board, 127 x 100 cm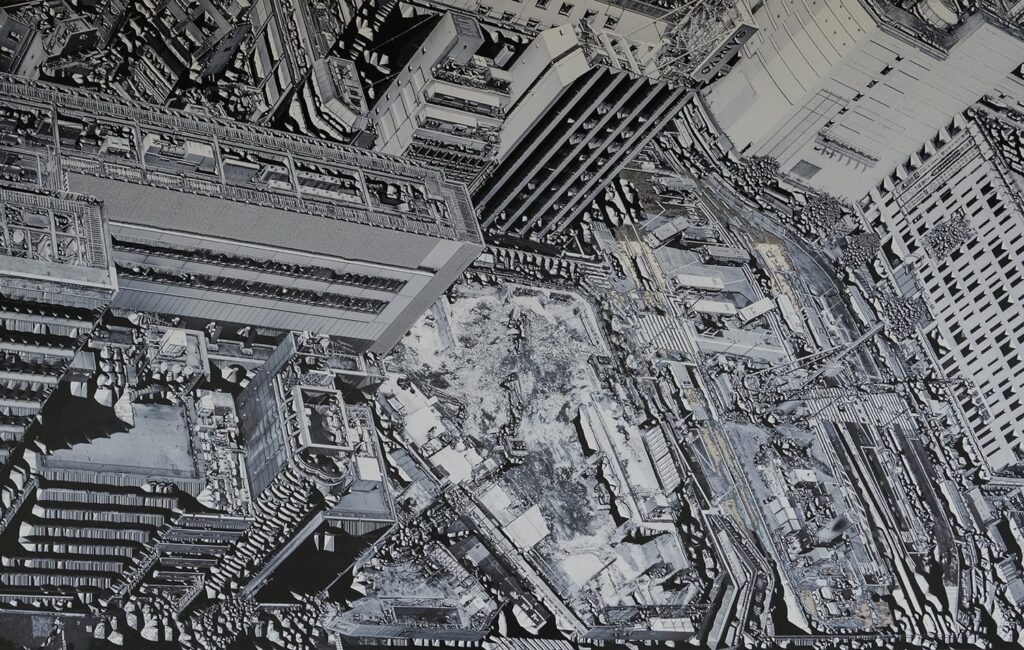 Kenta Cobayashi, Untitled #5, 2022
UV inkjet print (StareReap 2.5 print) on acrylic mirror board, framed, 83 x 124.5 cm (image), 86.6 x 128.4 cm (framed)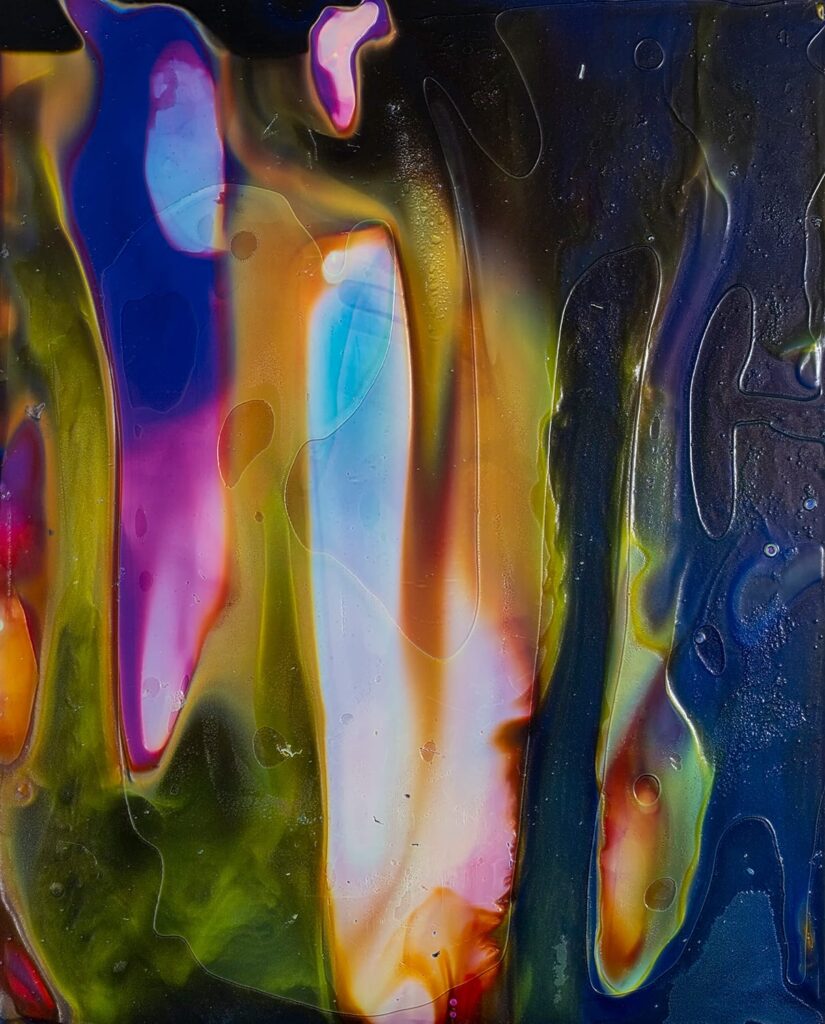 Daisuke Yokota, Untitled, 2021
UV Inkjet Print (StareReap 2.5), 45 x 36 cm
Exhibition:
展覽:

14 October – 2 December 2023
Saturday: 12:00 – 18:00
Monday – Friday: By appointment
Closed on Sunday and Public Holidays
2023 年 10 月 14 至 12 月 2 日
週六 12:00-18:00
週一至週五預約制
週日及節假日休息

#SouthSideSaturday:

4 November & 2 December

Venue:
地址: 

wamono art
WerkRaum, Unit A, 10/F, Derrick Industrial Building,
49 Wong Chuk Hang Rd, Hong Kong
黃竹坑道49號得力工業大廈 10樓 A室

WhatsApp 852 6822 2962
Info@wamonoart.com

Collaboration:
合作:

Ricoh 2.5D print StareReap
wamono art, which introduces artists' bold ideas regardless of media, technique, or genre, will be exhibiting the works of four up-and-coming Japanese artists. This exhibition showcases the unique perspectives, thoughts, and approaches of JUN INAGAWA, Teppei Kaneuji, Daisuke Yokota, and Kenta Cobayashi as 多次元 TOKYO (Multidimensional TOKYO) where various elements occur and coexist.
[ JUN INAGAWA ]  An artist and DJ who is attracting attention in the street scene. He creates original works influenced by subcultures such as manga, anime and music. This exhibition features reliefs of original drawings and conceptual art based on characters from Magical Girl Magical Destroyers, which aired in Japan this year.
[ Teppei Kaneuji ]  Kaneuji creates three-dimensional works and installation works using collage, in which he disassembles and combines items such as daily goods, magazine clippings and figures that have images of everyday life. His works are in the collections of the Museum of Contemporary Art Tokyo, Mori Art Museum, etc. One of his representative works, Teenage Fan Club, will be featured at this exhibition. Inspired by the audience hairstyles which move like creatures at a live venue and its momentary situation, this work combines several elements such as music, youth culture, sculpture and figures. It is printed with 2.5-dimensional prints on aluminum plates.
[ Daisuke Yokota ]  A photographer who is known internationally. In 2014 he had his solo exhibition at Site/Cloud Foam Photography Museum and participated in exhibitions such as Shape of Light at Tate Modern in 2018 and Painting the Night and Center Pompidou-Metz in 2018-19, and won the Kimura Ihei Photography Award in 2019. He has been highly acclaimed for his Color Photographs series, an abstract expression which uses changes in the emulsion of film, inspired through a reexamination of the materiality of photography and the existence of different materials. In this exhibition, we will exhibit works that add materiality to photographic works using StareReap technology.
[ Kenta Cobayashi ]  Photographer and artist, Kenta Cobayashi has been expressing himself in a wide variety of collaboration and media including 3D, performance, CG, VR, NFT and fashion. He also participated in Coming of Age, Fondation Louis Vuitton in 2022, Hello World – For the Post-Human Age, Art Tower Mito in 2018 and Give me Yesterday, Fondazione Prada in 2017. His work is in the collection of the San Francisco Museum of Modern Art. He is known for expression using techniques which looks like brush strokes on parts of his photographs. For this exhibition, Cobayashi will exhibit works with the theme of Shibuya, which has a special meaning for him as he started his activities in a community called Shibu House. As time passes, the people and scenery of Shibuya, which he has photographed for a long time, has changed and the records become memories, which he describes as crystallization. A combination of crystal-like abstract images and three-dimensional printing creates works of a monochrome world that appears stationary.
Ricoh's StareReap is used for the final output of each work. During his creation, Kaneuji said: "I think StareReap 2.5 has two interesting features. One is that it can realistically reproduce the physical properties of printed materials and paints. In other words, it is possible to create realistic expressions that are true to the original image. At the same time, it is also possible to express a three-dimensional effect that does not exist in the printed matter, and moreover, it is not a complete three-dimensional effect, but a 'mysterious dimension' of 2.5 dimensions." Also, "It's like fiction. It's SciFi-like in the sense that you can express both reality and fiction at the same time."
We welcome the visitors at 多次元 TOKYO to enjoy the world of artists created by freely moving between diverse elements, time and space.
wamono art 將展出四位日本新銳藝術家的作品、介紹藝術家的自由想法、無論媒介、技術或流派如何。我們提出了JUN INAGAWA、金氏 徹平、橫田大輔、小林健太的獨特視角、想法和方法、將其視為各種元素發生和共存的 "多次元 TOKYO"。
[ JUN INAGAWA ] 在街頭備受矚目的藝術家兼 DJ。他創作的原創作品受到漫畫、動漫和音樂等亞文化的影響。本次展覽以《魔法少女 Magical Destroyers》中的人物為主題、以原畫浮雕和概念藝術為主題、該劇於今年在日本播出。
[ 金氏 徹平 ] 金氏使用一種稱為拼貼的方法創作三維作品和裝置作品、其中包括拆卸和組裝日常物品,如家居用品、雜誌剪紙和雕像。作品被東京都現代美術館、森美術館等收藏。他的代表作之一《Teenage Fan Club》以現場觀眾如活物般移動的頭髮和瞬間的情境為靈感、以鏡面創作、融合了音樂、青年文化等多種元素、雕塑、人物。本次展覽將展出鋁板上2.5維版畫的作品。
[ 橫田 大輔 ] 一位受到國際關注的攝影師。2014年 《Site/Cloud》泡沫攝影博物館個展。參加2018年泰特現代美術館《Shape of Light》和2018-19年蓬皮杜-梅斯中心《Painting the Night》等展覽、並於2019年獲得木村伊兵衛攝影獎。他的"彩色照片" 系列可謂是抽象的表現、備受好評、是利用電影片乳劑的變化、對攝影的物質性和材料的存在進行重新思考而誕生的。這次、我們將展出使用StareReap技術添加了物質性的攝影作品。
 [ 小林 健太 ] 攝影師兼藝術家的小林健太、一直在各種媒體中表達自己、包括 3D、表演、CG、VR、NFT 和時尚等合作。參加《Coming of Age》 路易威登基金會、2022年、《Hello World – For the Post-Human Age》、水戶藝術塔、2018年、《Give me Yesterday》Prada基金會、2017年。該作品現被舊金山現代藝術博物館收藏。他經常在照片的某些部分使用筆觸等技巧來創造表情。此次、在澀谷社區開展活動的小林、將展出具有特殊意義的澀谷主題的作品。已經拍攝了很長時間的澀谷、時間已經過去了、人和風景都在變、記錄變成記憶的方式被描述為"結晶"、水晶般的抽像圖像與三維印刷的結合、將展出來自時間似乎靜止的單色世界的作品。
所有最終輸出均使用理光的 StareReap。金氏在製作時這樣說道。"我認為 StareReap 2.5 有兩點很有趣。一是它可以忠實地再現印刷品和油漆的物理性。換句話說、可以創建忠實於原始圖像的逼真表達。同時、從某種意義上來說、可以表現出印刷品中不存在的三維效果、而且、它並不是完整的三維效果、而是2.5的"神秘維度"的方面"。"從某種意義上說、這就像小說。它是科幻小說、因為它可以同時表達現實和虛構的混合體。"
請看 "多次元 TOKYO" 在多元元素和時空之間、自由穿梭所創造的藝術家世界。
---
多次元TOKYO will be participating in the Japan Autumn Festival in Hong Kong hosted by the Consulate General of Japan in Hong Kong.

多次元 TOKYO 將參加由日本駐香港總領事館主辦的"在香港的日本秋季節"。