Hong Kong
wamono art and WerkRaum present
Performance: NAOMI – A dance performance by Yonen Takano
娜奧米 – 高野陽年的舞蹈表演
7 October 2023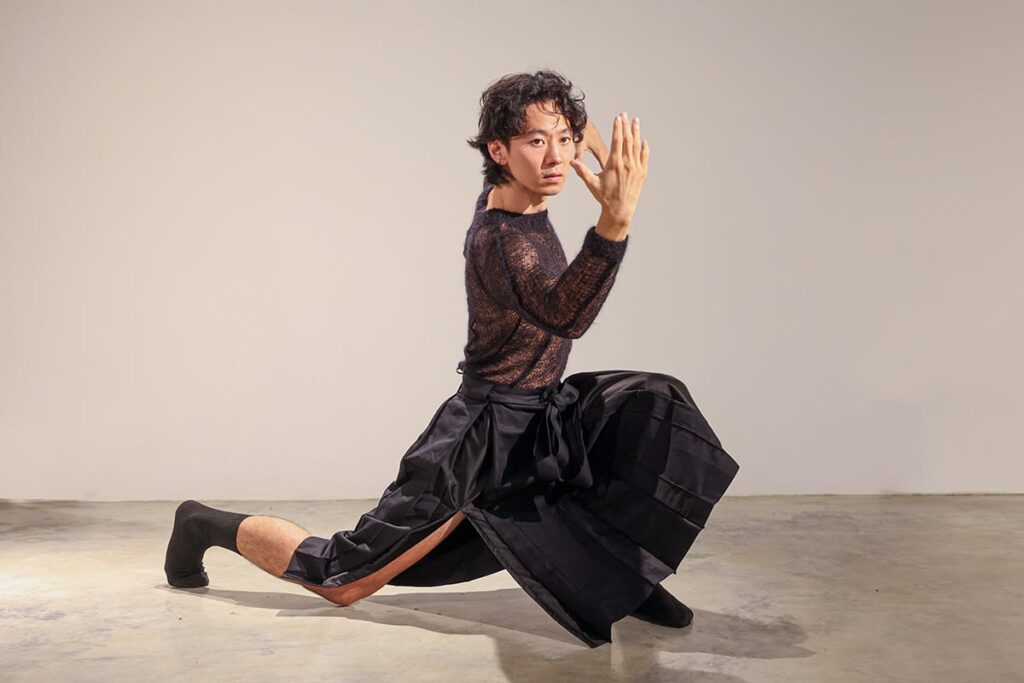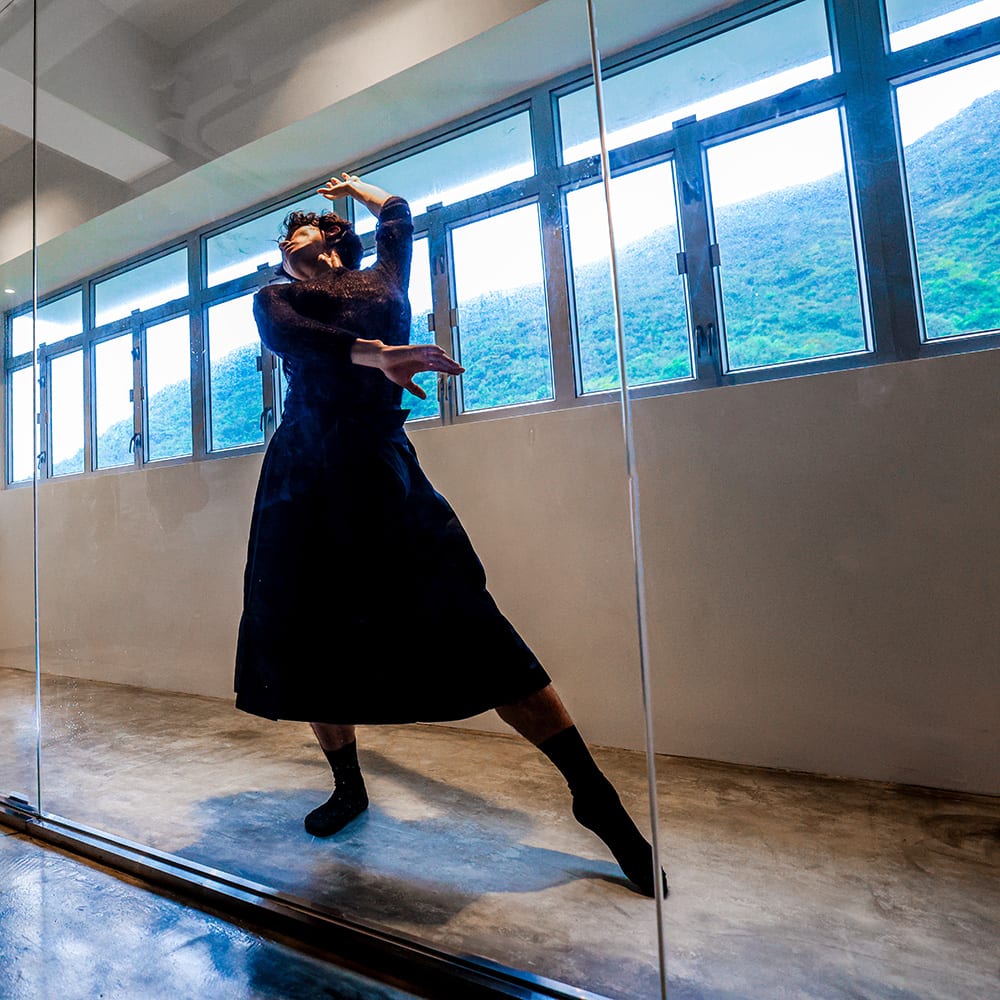 Photos: WerkRaum
Performance:
表演:
#SouthSideSaturday

7 October 2023 (Sat)
1st performance:  15:00-16:00
2nd performance:  17:00-18:00
2023 年 10 月 7 日 (星期六)
第一場演出:  15:00-16:00
第二場演出:  17:00-18:00

Venue:
地點: 

wamono art
WerkRaum, Unit A, 10/F, Derrick Industrial Building,
49 Wong Chuk Hang Rd, Hong Kong
黃竹坑道49號得力工業大廈 10樓 A室

WhatsApp 852 6822 2962
Info@wamonoart.com

Fee:
費用:

Free of charge
免費

Reservation:
預約 :

Online reservation is required from this link and on a first-come-first-served bases
需要通過此鏈接在網上預約 (先到先得)

PERFORMER: YONEN TAKANO
DIRECTOR: YONEN TAKANO
CHOREOGRAPHER: YONEN TAKANO
MASK DESIGN & PRODUCTION: WERKRAUM
COSTUME: SITUATIONIST
ORIGINAL STORY: JUNICHIRO TANIZAKI
ORGANIZERS: WAMONO ART & WERKRAUM
表演者:高野陽年
導演:高野陽年
編舞:高野陽年
面具設計和製作:WERKRAUM
服装:SITUATIONIST
原創故事:谷崎潤一郎
主辦單位: WAMONO ART & WERKRAUM
WITH KIND PERMISSION OF HONG KONG BALLET
獲香港芭蕾舞團許可
---
WAMONO ART and WerkRaum are excited to present the contemporary dance performance, NAOMI, the first solo production by Yonen Takano, a promising Japanese young Soloist in Hong Kong Ballet. This is the first ever solo performance choreographed by Yonen Takano. Takano is directing the whole show both as a performer and choreographer by reinterpreting the famous Japanese novel "Naomi" by Junichiro Tanizaki written in 1925.This event takes part in Japan Autumn Festival in Hong Kong organized by Consulate-General of Japan in Hong Kong.
Naomi (痴人の愛) contains two main characters: Joji, a well-educated 28-year-old salaryman and Naomi, a beautiful but uneducated young girl. The story follows Joji's attempt to groom Naomi to be a sophisticated woman. Takano is thrilled to bring this Japanese classic as a new interpretation in the form of a contemporary choreography. He will dance the roles of Joji and Naomi by himself. However, at some point the two characters are simultaneously represented by different parts of the body, representing the female image as a self-projection of the man.
"I have wanted to create a contemporary piece inspired by the classical novel of Naomi, by Junichiro Tanizaki." Takano said. "Yet this story is 100 years old. However, I was attracted to this as the story is quite timeless, while its main themes are still applicable to the present day. I would like to express the philosophy behind the story with my performance."
The show, made exclusively for wamono art and WerkRaum's space, is running as a part of #SouthSideSaturday on October 7th, with two performances at 3pm and 5pm, in an industrial building in Wong Chuk Hang, where the audience is seated freely up close to the dancer. With its minimalist environment featuring a unique green view and its glass wall, Takano took on the challenge to showcase his creativity and individuality and invites our audience to experience the world of Naomi in an exciting and unique way.
Yonen Takano
Born in Nara, Japan, Yonen Takano trained at Vaganova Ballet Academy in Russia. After graduating in 2011, he joined The Mikhailovsky Theatre Ballet and later danced with State Ballet of Georgia as Principal Dancer before joining Hong Kong Ballet as Coryphée in 2021 and became Soloist in 2022. He has been working with choreographers such as Nacho Duato, Jiri Kylian, Jorma Elo, Medhi Warelski, Yuri Possokhov, Annabelle Lopez Ochoa and Septime Webre. He has guest performed with world-renowned prima ballerinas including Nina Ananiashvili in Europe and Japan and was awarded the Danseur Noble Prize at the 2014 Korean International Ballet Competition and finalist diplomas at the 2014 Arabesque International Ballet Competition



WAMONO ART 和 WerkRaum 很高興能呈現這次現代舞表演,娜奧米,是高野陽年的首個個人作品,高野陽年是在香港芭蕾舞團其中一位優秀的年輕日本獨舞員。 這一次表演是高野陽年的首個個人編舞演出。 高野以表演者和編舞的雙重身份指導整場演出,重新演繹了谷崎潤一郎於 1925 年創作的日本著名小說《痴人之愛》。 此活動是參加由日本駐香港總領事館主辦的香港日本秋季節。
《痴人之愛》包含兩個主要角色:河合讓治,受過良好教育的28歲上班族和娜奧米,一位美麗但未受過教育的年輕女孩。這個故事講述了河合讓治試圖將娜奧米培養成一個成熟的女人。高野陽年很高興能以當代舞蹈的形式對這部經典日本小說進行新的演繹。他將會獨自扮演河合讓治和娜奧米的角色。但是,在某些時候,這兩個角色同時由身體的不同部位表達,將女性形象表現為男性的自我投射。
"我想創作一部受谷崎潤一郎經典小說《痴人之愛》啟發的當代作品。"高野說道。"雖然這個故事已有100年歷史了。但我對此感興趣,因為這個故事相當永恆,而它的主題仍然適用於現在。我想利用我的表演來表達故事背後的哲學。"
該展覽是專為 wamono art 和 WerkRaum 的空間製作, 作為#SouthSideSaturday 的一部分, 在10 月 7 日的下午 3 點和下午 5 點舉行兩場演出。 演出的地點位於黃竹坑的一個工業大廈,觀眾可以近距離觀看表演。高野接受了挑戰,在這個地點的簡約環境,獨特的綠色景觀和玻璃牆,展示他的創造力和個性,並邀請觀眾以令人興奮和獨特的方式體驗娜奧米的世界。
高野陽年
高野陽年出生於日本奈良,曾在俄羅斯瓦崗諾娃芭蕾舞學院接受訓練。2011年畢業後,他加入米哈伊洛夫斯基劇院芭蕾舞團,其後在格魯吉亞國家芭蕾舞團擔任首席舞蹈員,並於2021年加入香港芭蕾舞團擔任領舞員,並於2022年成為獨舞員。 他曾與 納喬·杜阿托、吉里·基利安、約瑪·埃洛、梅迪·瓦雷斯基、尤里·波索霍夫、安娜貝爾·洛佩茲·奧喬亞 和 塞普泰姆·韋伯 等編舞家合作。他曾與 尼娜·阿納尼亞甚維利 等世界知名首席芭蕾舞演員在歐洲和日本合作演出,並獲得2014年韓國國際芭蕾舞比賽諾貝爾舞蹈獎和2014年阿拉貝斯克國際芭蕾舞比賽決賽入圍證書。