Hong Kong
Exhibition/Event: 邂逅 Collaboration of Japanese Art and Cocktails
November – December, 2021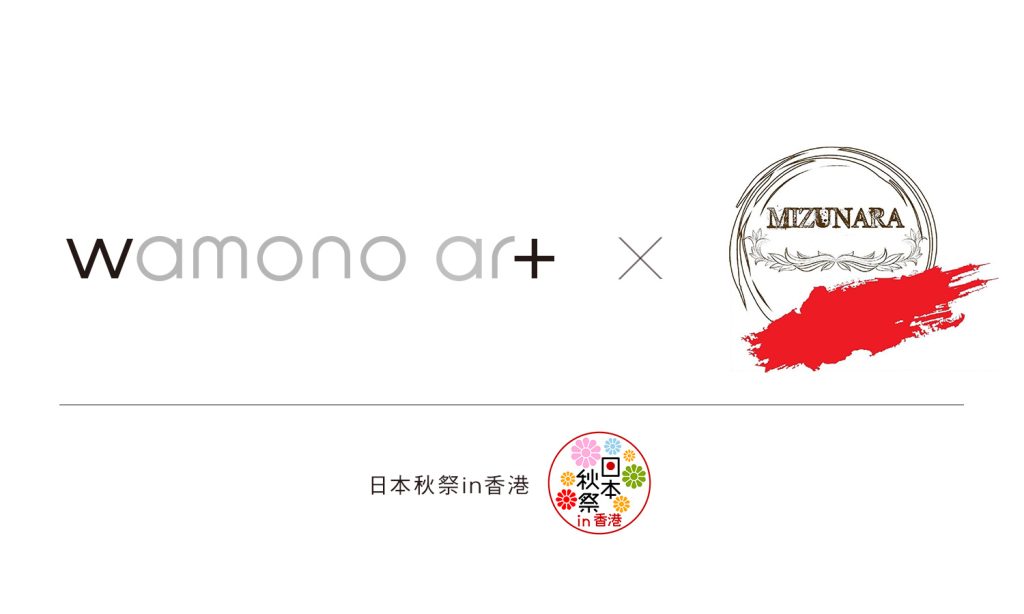 Akira Okada

岡田晃
Zephyr

光風

2018
Bamboo (Madake), rattan
H 13 x 52 x 48 cm


Edition 3

Inspired by Zephyr, the Greek god of the West wind, the gentlest of the winds which brings the season of spring, Okada has embodied the breeze with beautiful fluctuations in this work.
Akira Okada is a highly skilful artist who creates work with great attention to the details. To achieve his high standard of work, he does not hesitate to redo the works again to ensure the work accurately represents his aesthetics. With his deep understanding of bamboo as a material, he pursues the expression of the beauty of bamboo through his creation.

Masahiko Endo 遠藤真彦
Zephyr 光風
2021

Recipe:


Daiyame40 30ml
Peach Nectar 30ml
Amazake (alcohol free fermented rice drink) 20ml
Sakura liqueur 10ml
Sugarcane syrup 1tsp
Mint leaf 6 -7pieces


Garnish:


Mint leaf

The cocktail pursues to embody Zephyr, the god of spring & early summer. Using Daiyame40 (Distilled Spirits made from sweet potato) which has natural aroma of lychee as a base, the fruits of spring and early summer such as lychee, peach nectar were added. Mint and Sakura liqueur provide refreshing aroma which brings the image of breeze. Mint leaf on ice in the cocktail moves delicately which visually represents another theme of this work of "fluctuations".
Yukito Nishinaka 西中千人
YOBITSUGI : 'Beauty in Imperfection' Flame
呼継 焔 (よびつぎ ほむら)

2017
Glass, gold leaf, silver leaf
H 26 x 19.5 x 19.5 cm
Private collection

SHATTER to REBORN
"I break my own vessels, in order to go beyond myself, and join the parts together to be reborn."
Nishinaka's YOBITSUGI works are produced by breaking a completed vessel and re-joining the pieces to create a new and innovative beauty. It is an expression of the way of life of an individual being broken and repaired to advance toward the future. This Avant-Garde expression is based on the traditional aesthetic sense "Beauty in imperfection", a beloved tradition of more than 400 years in Japan.

Masahiko Endo 遠藤真彦
Flame 焔
2021

Recipe:


The Hachi Shochu Imo 30ml
Red shiso liqueur 20ml
Lemon juice 10ml
Honey syrup 8ml
Dragon fruit (red) 1 slice


Garnish:


Black pepper, sugar candy

The theme of Flame is "Shatter to reborn". Using The Hachi Shochu Imo (Distilled Spirits made from sweet potato and matured in cask) as a base of cocktail, Shiso (red perilla) liqueur and flaming red color dragon fruits are added to express this artwork. Shiso is considered to be a medical herb to reborn in ancient time. Spiced with pepper, this cocktail will let you feel the fierceness of flame visually and from the taste. The cocktail is served in glass from Kagami Crystal where the artist, Nishinaka has started his career as a glass artist.
Michito Taniguchi 谷口倫都
Ebisu 蛭子

2016
Bamboo (Madake)
H 38 x 23 x 12 cm
Edition 5

Hiruko (later, Ebisu) is a god that appears in Japanese mythology. Hiruko was born immature and was cast into the sea in a boat, however there are legends all over Japan that Hiruko returned as the god Ebisu – a god of hope and worshiped by Japanese people until now. Hiruko crossed the dark and cold seat to become the god. Inspired by this myth, Taniguchi challenged himself to visualize the Ebisu god and surrounding story.

Masahiko Endo 遠藤真彦
Ebisu 蛭子
2021

Recipe:


Mori No Yousei 40ml
Limoncello 20ml
Japanese pear 1/3
Kabosu citrus juice 1/2tsp
Honey syrup 10ml
Umami bitters 2drops


Garnish:


Rimmed with salt and blue curaçao

This cocktail is based on Mori No Yousei 杜の妖精 shochu (Distilled Spirits made from sweet potato) from Kagoshima. A blue plate is used to resemble the blue sea, and the cocktail expresses the scene that the Ebisu god is emerging out of the sea. One of legend tells that Ebisu drifted to Kagoshima and worshiped at Hiruko Shirine where Nageki No Mori 奈毛木の杜 (Nageki Forest) is created by Ebisu. Mori No Yousei 杜の妖精 shochu is sharing the same character of Mori 杜 and the location with this legend. In addition to Limoncello made in south Italian seaside and Umami bitters, Kabosu citrus juice and Japanese pear which are both from Oita prefecture where the artist of Ebisu lives complement this cocktail. You feel the sourness and richness like Gazpacho from this cocktail, which will bring new sensation of taste to you.
Masaya Ike 池 将也
Mononofu もののふ

2015
Bamboo (Madake)
H 20 x 41 x 19 cm

Mononofu means samurai in medieval Japanese. This is one of Ike's early works which expresses his ambition as a young artist. Ike expresses the spiritual and physical strengths of Samurai in this piece. Ike created his own technique "Yoroi Yahazu", which is based on old bamboo technique "Yahazu", which creates sharp protuberances using the elasticity of bamboo. Ike embodied the impression of Samurai armour with this unique technique.

Masahiko Endo 遠藤真彦
Mononofu もののふ
2021

Recipe:


Yamazakura pure malt 30ml
Mozart black chocolate liqueur 30ml
Asaka the peated 5ml
Salt a bit
Bamboo charcoal 1/3tsp
Ginger 1slice
Roasted sesame 1/2tsp


Decoration:


Bamboo leaf

Inspired by the name of work Mononofu which means Samurai in medieval time in Japan, Yamazakura pure malt whisky from Aizu Wakamatsu (Fukushima), a famous area for resilient Samurai, is used as the base of this cocktail with the respect to Samurai who has own strong belief to fight to its end at the mercy of times. By adding black chocolate liqueur, this cocktail provides slightly burned aroma, sweetness and bitterness, which express Samurai's kindness in strictness. Sesame's roast flavor and ginger's spiciness give the multilayered taste as deep as Samurai's complicated emotion. As Mononofu is made from bamboo, bamboo charcoal is used to the cocktail to bring slightly shiny beautiful black color similar to Samurai in coal black armor.
VIP Reception (Invitation only)
| | |
| --- | --- |
| Dates and Times: | 26 November 2021, 16:30-19:00 |
| Venue:                    | Unit A, 10/F, Derrick Industrial Building, 49 Wong Chuk Hang Road |
wamono art Exhibition
| | |
| --- | --- |
| Dates and Times: | 27 November – 5 December 2021 (Open only Friday, Saturday and Sunday), 11:00-19:00 |
| Venue: | Unit A, 10/F, Derrick Industrial Building, 49 Wong Chuk Hang Road |
Mizunara Cocktails
| | |
| --- | --- |
| Dates and Times:   | 26 November – 9 December 2021 during opening hour (Closed on Sunday) |
| Venue: | 4/F, Kiu Yin Building, 361-363 Lockhart Road, Wanchai |

With our first joint event, 邂逅 : Collaboration of Japanese Art and Cocktails, wamono art and Mizunara Hong Kong are delighted to present 10 acclaimed Japanese artists in Hong Kong at WerkRaum in Wong Chuk Hang and to offer original crafted cocktails exclusively created for this event at Mizunara: The Library in Wan Chai. This event takes part in Japan Autumn Festival in Hong Kong organized by Consulate-General of Japan in Hong Kong.
Through this collaboration, we introduce the deep connection of two different genres of Japanese art, sculptural art and the art of cocktails. Award-winning bartender, Mr. Masahiko Endo, will be an intermediator for this collaboration, creating original cocktails inspired by art works from wamono art. In this event, you can experience Japanese art through multiple sensations, and we are inviting you to feel the deep story and connection behind these two art forms.
To experience this collaboration fully, we have set up two event venues. wamono art will exhibit art works at WerkRaum in Wong Chuk Hang. These works are created by Japanese artists  who challenge the centuries old techniques using materials such as bamboo, ceramics and glasses to create unprecedented works. In Mizunara : The Library, Mr. Endo will provide his original crafted cocktails inspired by works of wamono art. Mr. Endo, an international cocktail champion, has interpreted the works from his own perspective and beautifully reconstructed them into another art – his cocktails with Japanese spirits and carefully chosen ingredients. These cocktails will be exclusively available and some of art works will be exhibited at Mizunara during the event. 
Artists presented in this exhibition:
Hideaki Honma, Masaya Ike, Jun Tanaka, Hajime Nakatomi, Jin Morigami, Yukito Nishinaka, Akira Okada, Tokuzo Shono, Tsukasa Soda, Michito Taniguchi, Kenji Toki
About wamono art
wamono art was founded in 2016 in Hong Kong and Tokyo. The only gallery which is introducing a number of Japanese bamboo artists across Asia.  Our mission is to raise awareness of Japanese traditional and contemporary arts overseas. We especially focus on emerging art fields and artists who are not well known outside of Japan. A key focus for us is Japanese bamboo art, which has a long historic background, and is starting to be recognized internationally in recent years. Over the years wamono art has expanded its art medium to glass, ceramics and pottery. To achieve the mission, wamono art also focuses on academic study and mentoring, which go beyond commercial activities.
About Mizunara: The Library
Mizunara: The Library is a Japanese styled Specialist Whisky & Cocktail bar tucked away in a commercial building in the heart of Hong Kong. Named after the unique Japanese Oak used for maturing Whisky in Japan, Mizunara: The Library represents an oasis of calm and refinement in the concrete jungle of Hong Kong for guests to enjoy Japanese hospitality.