Shiori Kaneko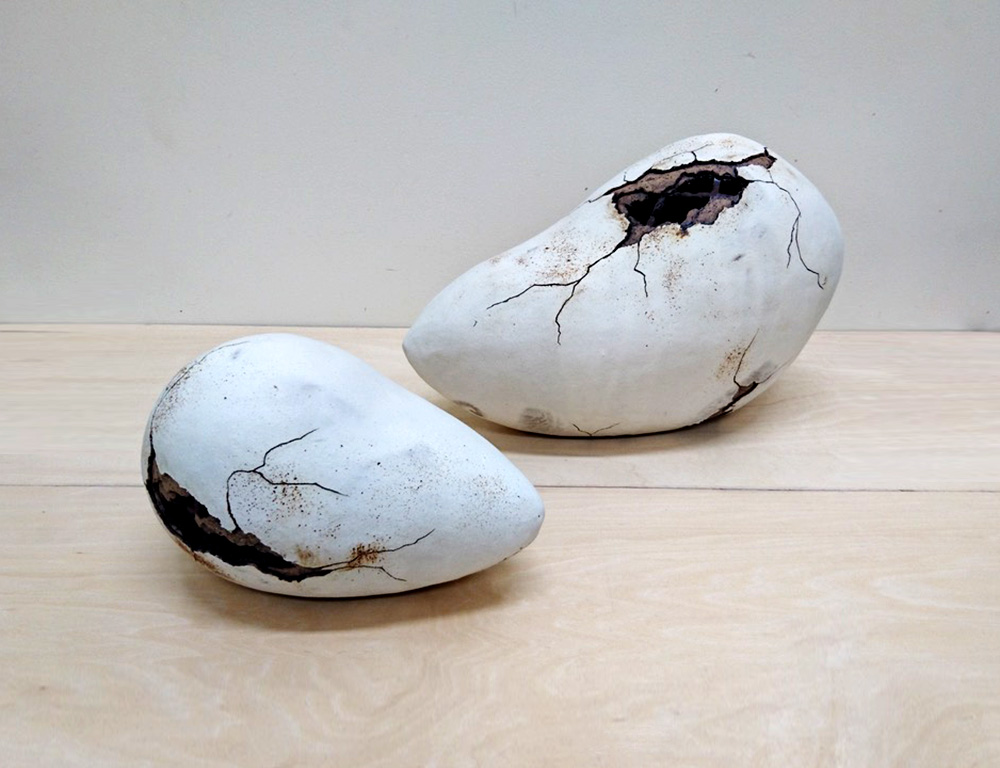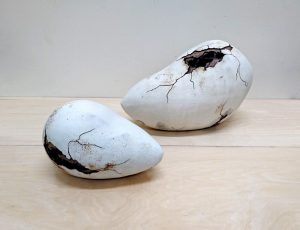 SIGNA SHELL II , 2018

- Archive -

Ceramics
H28 x 40 x 40 cm
(Installation size)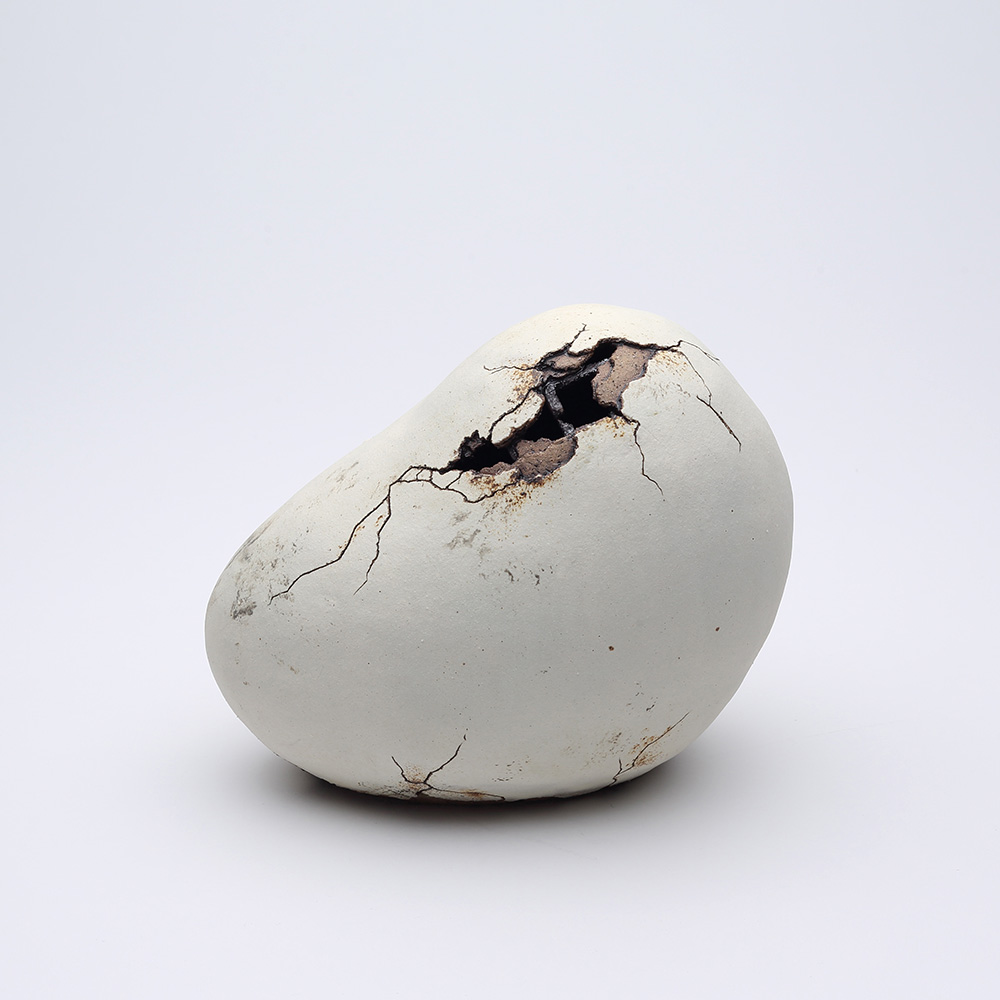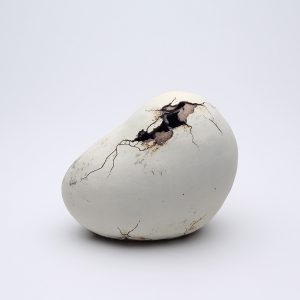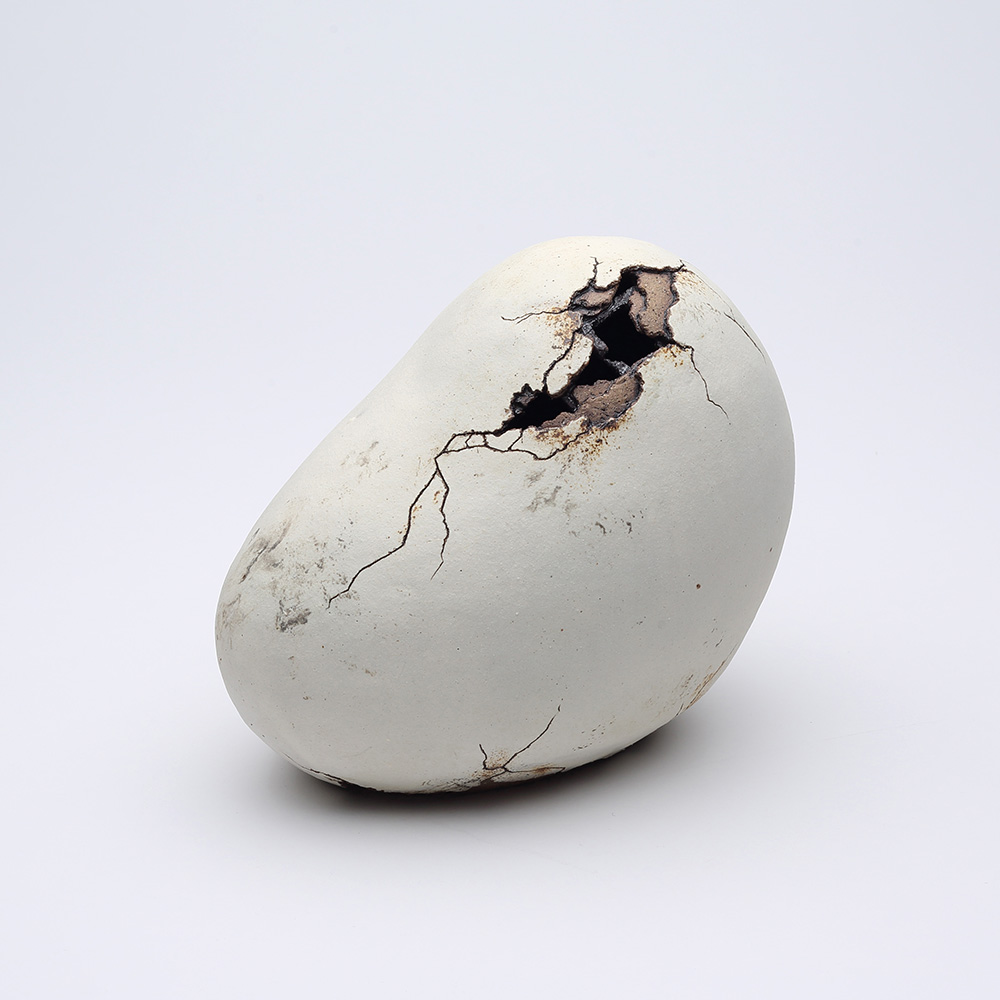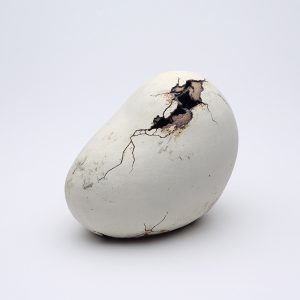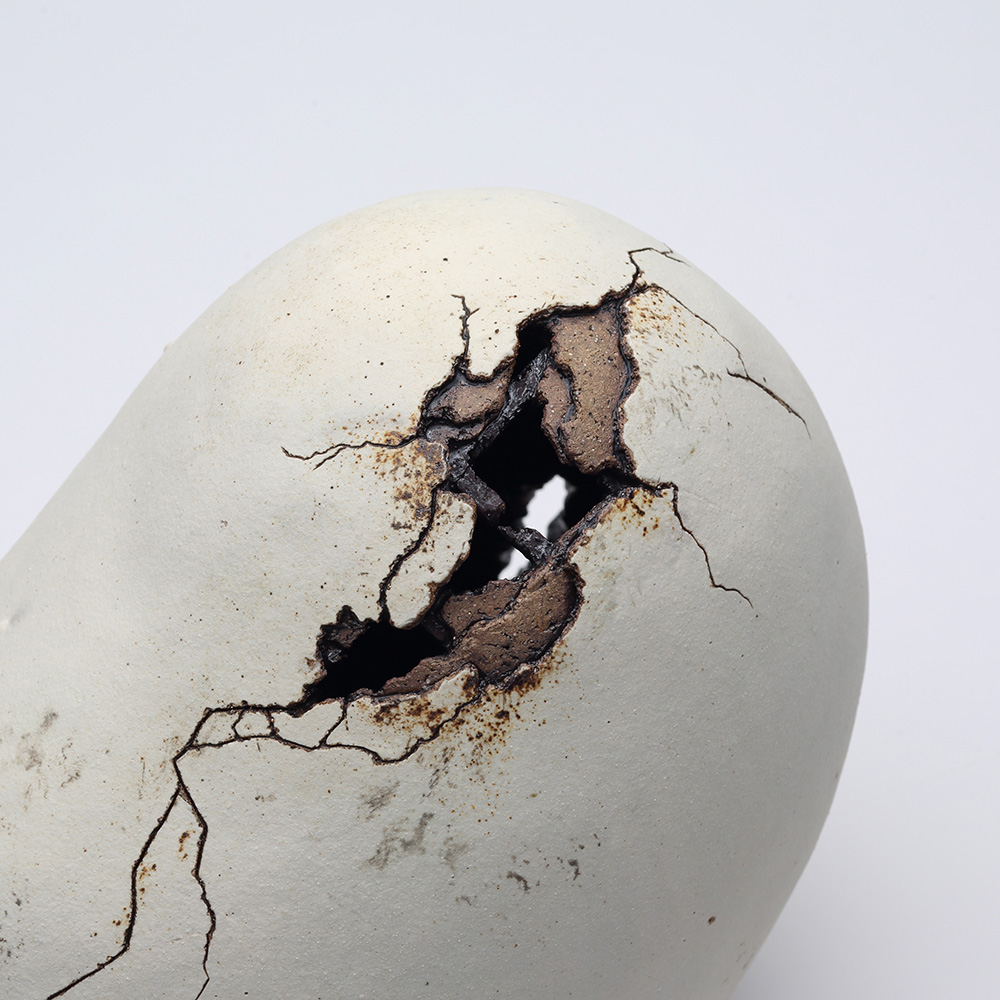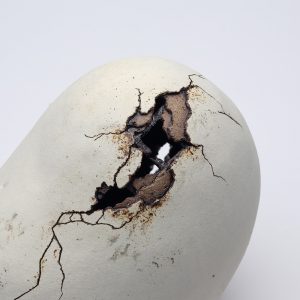 Proof of life, 2018
Ceramics
H 20 x 22 x 17 cm

When the beginning comes, the end comes. That is how all things are destined to be. To live is to die. The destiny of living things. Things change. There will be both development and decline. When you overcome trouble, the mother who finished her role is like a shell. In the long years to come, it evolves and changes slowly while witnessing the passing of time…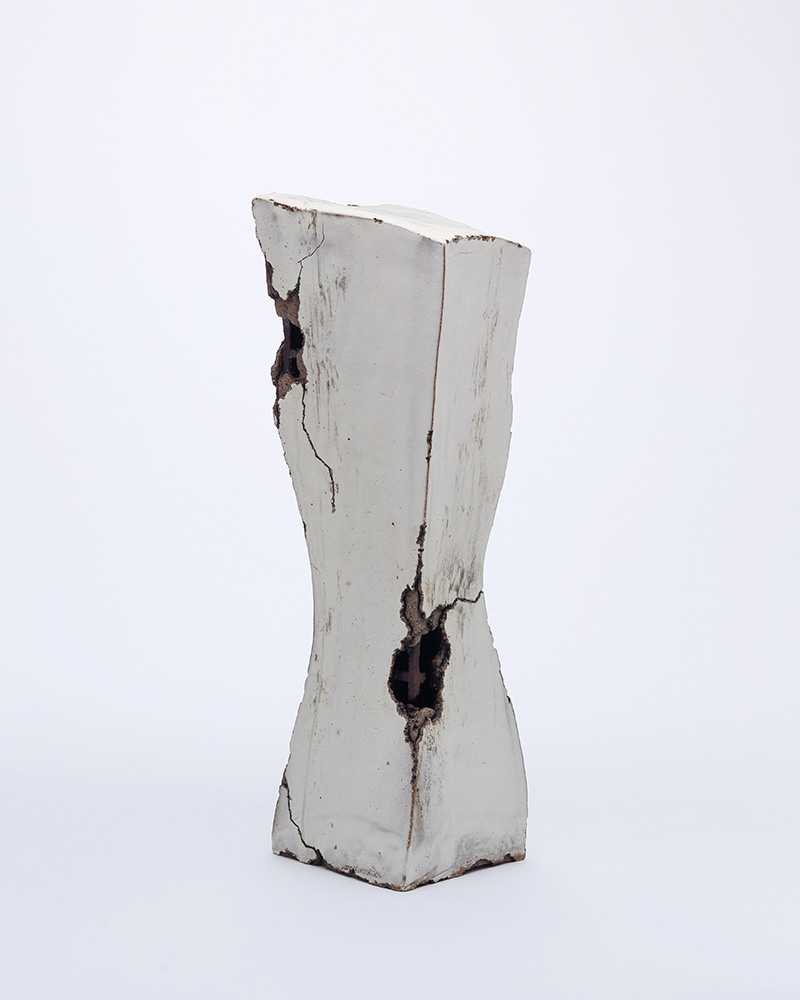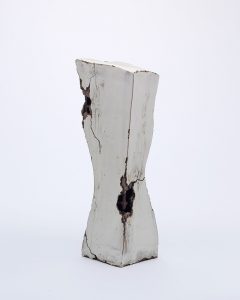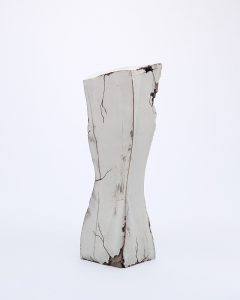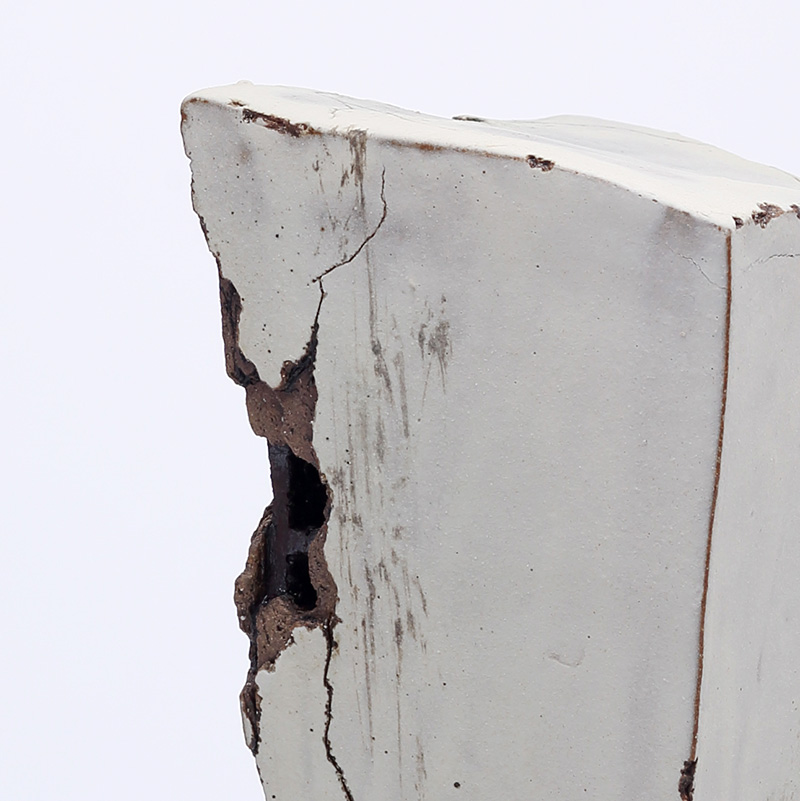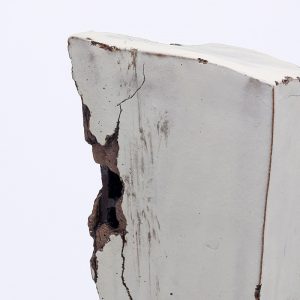 Living in eternity II, 2018

- Archive -

Ceramics
H 31 x 12 x 12 cm

When the beginning comes, the end comes. That is how all things are destined to be. To live is to die. The destiny of living things. To live is to change. Even for 1 minute or 1 second, a figure may not stay the same. This work captures the moment of slow change and decay over a long time.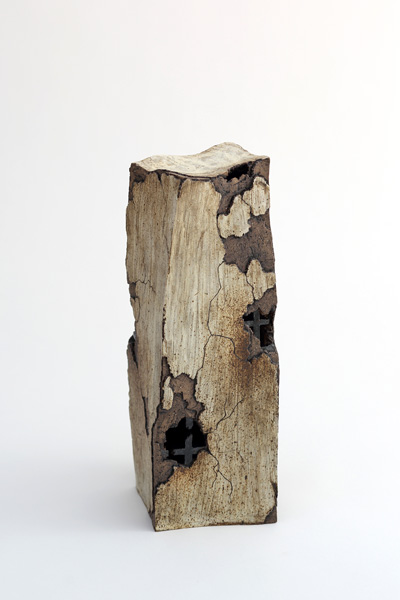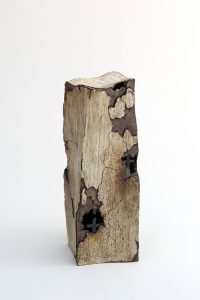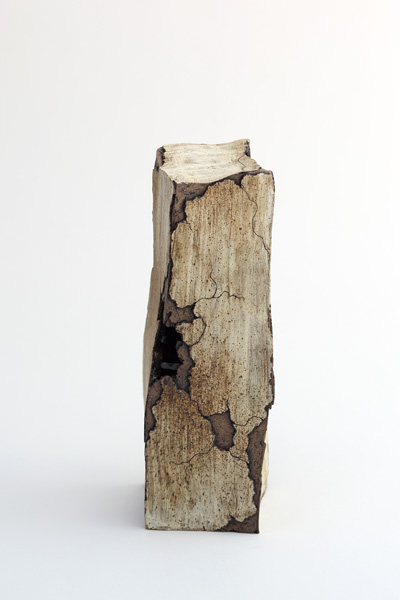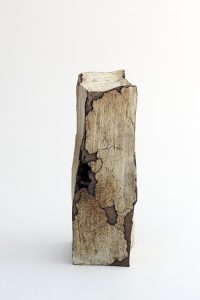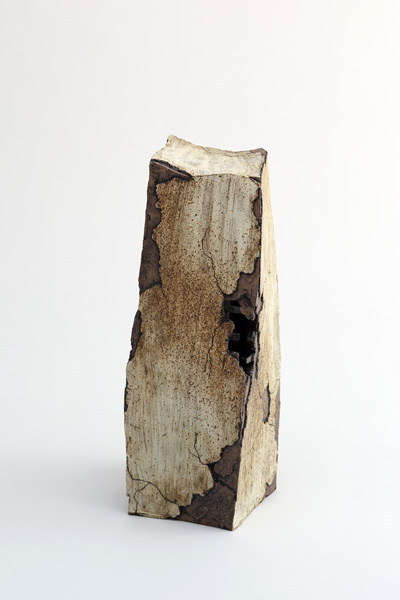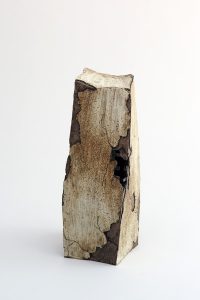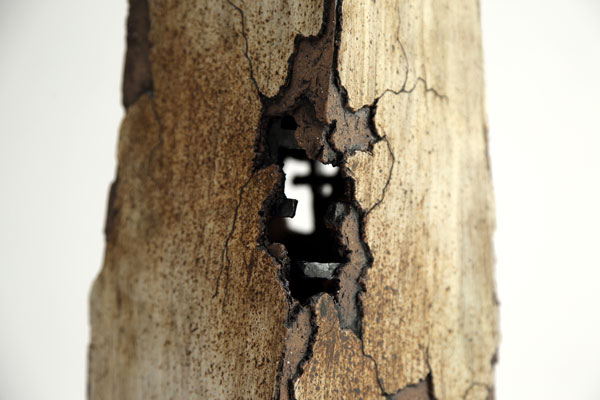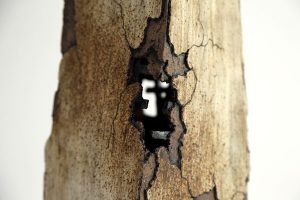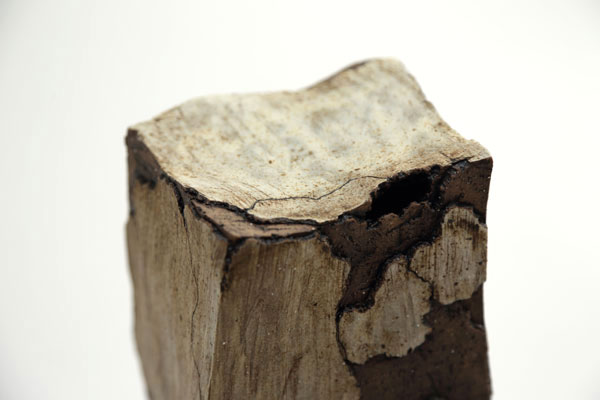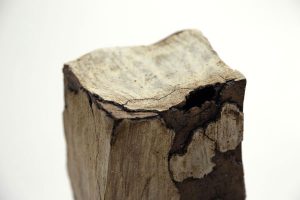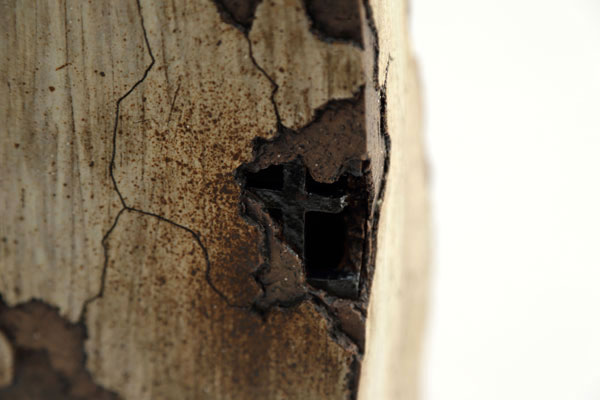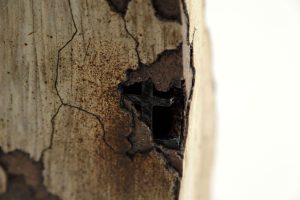 Living in eternity, 2016

- Archive -

Ceramics
H 37 x 11 x 11cm

Kaneko explains that this work expresses "the steady state of living, which slowly continues to alternate since its birth and will continue to change." A fascinating piece in which she expresses this state of changing, whilst using the medium of ceramics which will not change. Although the piece may seem fragile at first sight, Kaneko was successful in achieving steadiness as a piece while completing her own expression using well researched methods of numerous glazes and firings.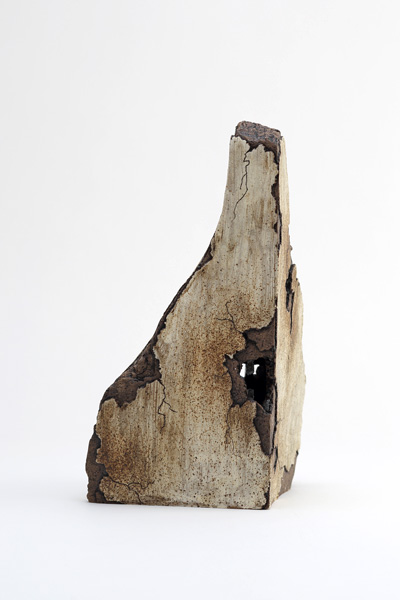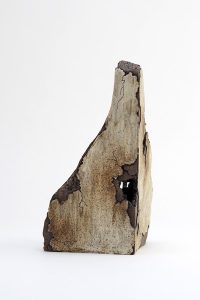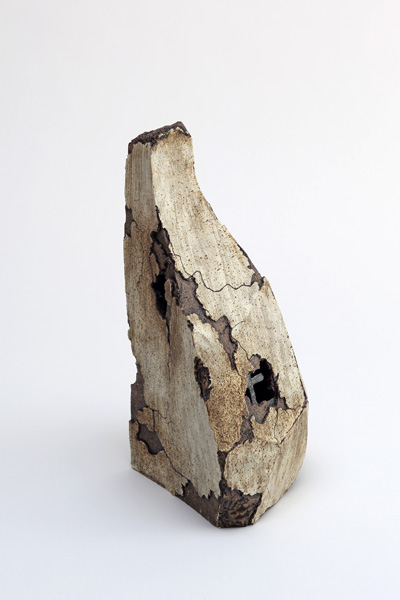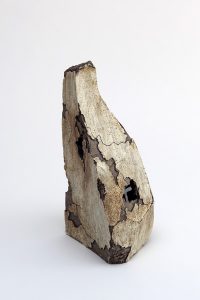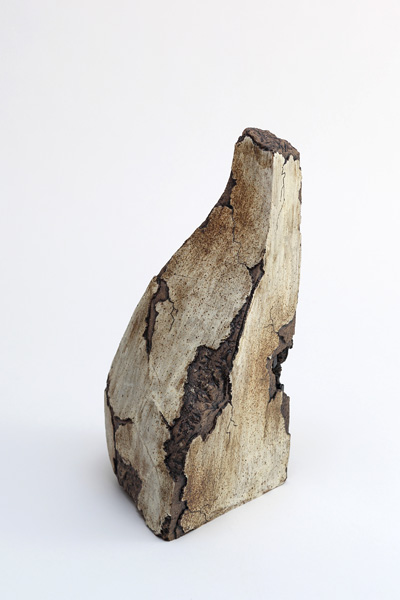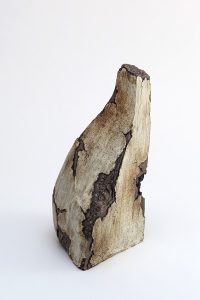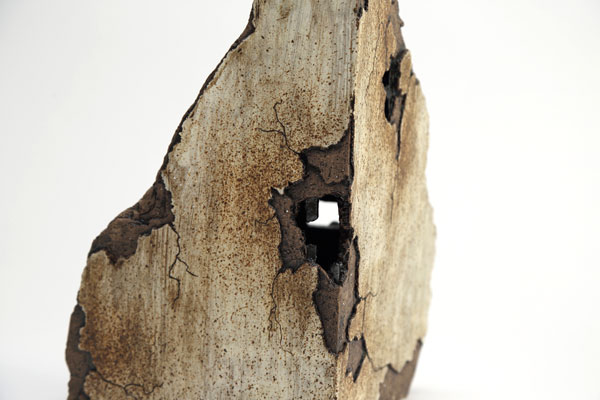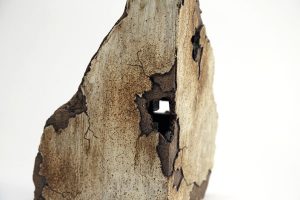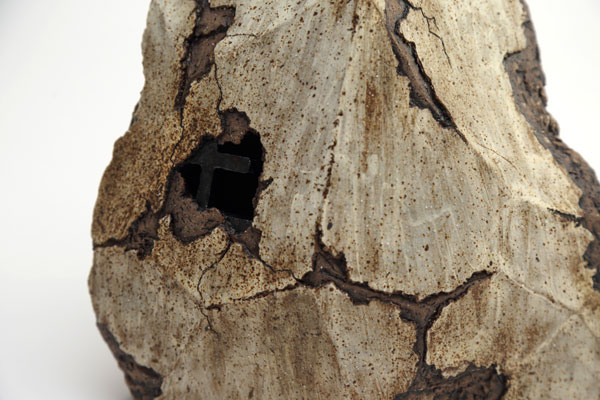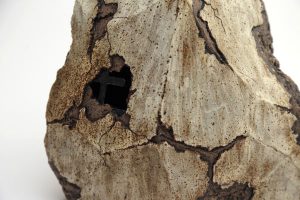 In the midst of eternity, 2016

- Archive -

Ceramics
H 34 x 17 x 16cm

This work exemplifies the living state of a particle which came from a larger whole, and which then started to have its own mind.
Shiori Kaneko
Artist Statement
I find the sight of decay and aging over time somehow affecting, with a hint of nostalgia mixed in.
While summoning up distant memories, and pursuing responses to these,
I express life decaying and changing over many years.
時の経過と共に朽ち、古びてゆく様子に
私はどこか切なく、懐かしい気配を感じます。
遠い記憶に呼び掛け、その答えを追求しながら
"永い時の中で朽ち、変化しながら生きる姿"
を表現しています。
1993

Born in Hokkaido, Japan

2012

Second Prize, 20th All Japan Collegiate Snow Object Competition, Hokkaido, japan
54th All Hokkaido Collegiate Art Exhibition, Hokkaido, Japan
Highest Award in student section and Hokkaido Scientific and Cultural Association Award, 41st Hokkaido Ceramics Exhibition, Hokkaido, Japan

2013

Graduated from Hokkaido College of Art & Design, Specialized in Ceramics.
Award of Excellence, 6th Hokkaido U21 Exhibition, Hokkaido, Japan
Second Prize, 21st All Japan Collegiate Snow Object Competition, Hokkaido, Japan

2013-

Lecturer of ceramics class runs by Maruyama Kobo, Hokkaido, Japan

2014

STV Award, 43rd Hokkaido Ceramics Exhibition, Hokkaido, Japan

2015

Hokkaido Fire Mutual Aid Cooperative Award, 44th Hokkaido Ceramics Exhibition, Hokkaido, Japan

2016

Nakanishi Printing Corporation Award, 45th Hokkaido Ceramics Exhibition, Hokkaido, Japan
1st Japan Ceramics Society, Contemporary Ceramics Incentive Award Hokkaido Exhibition, Hokkaido, Japan

2017​

​International Hokuriku Kogei Summit: World Kogei Selection of 100 Exhibition, Toyama Prefectural Museum of Art and Design, Toyama, Japan

2018

Hokkaido Newspaper Award, 47th Hokkaido Ceramics Exhibition, Hokkaido, Japan