Mie Kodama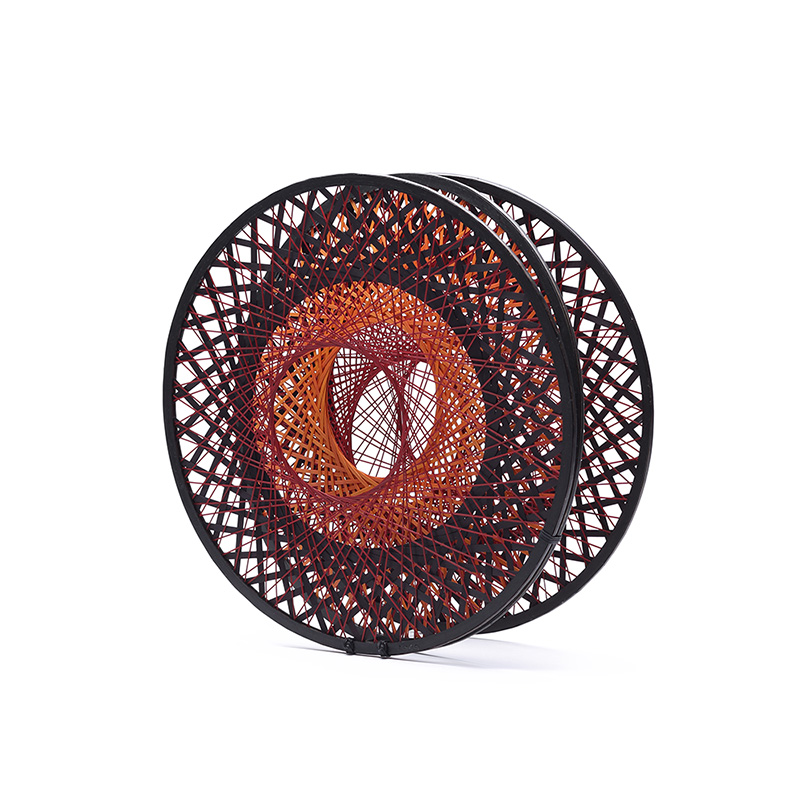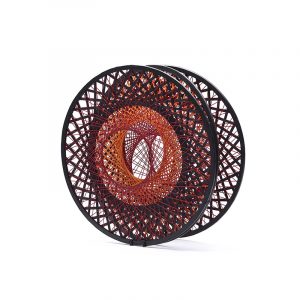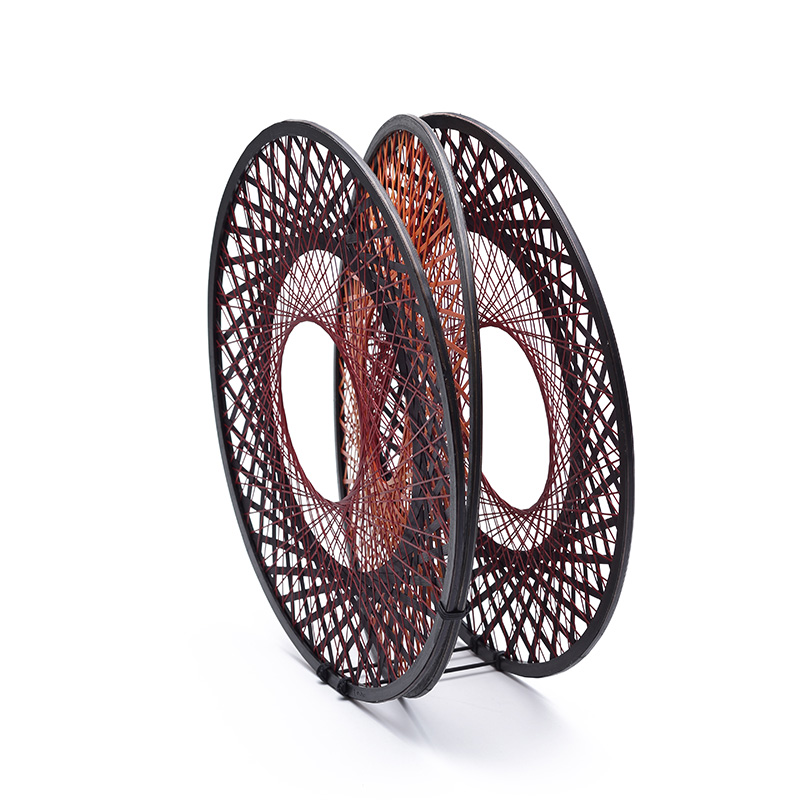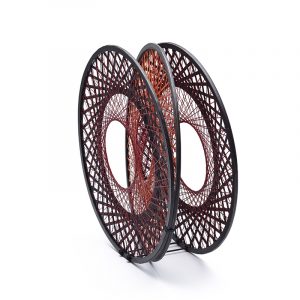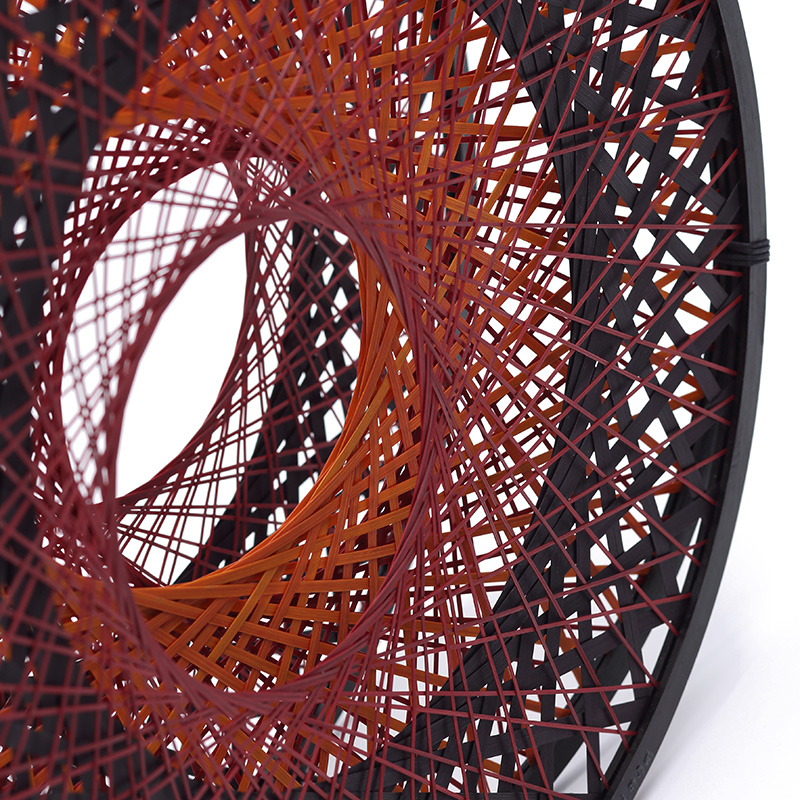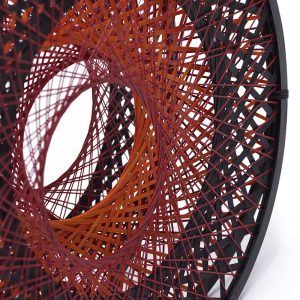 Corona of the sun, 2018
Bamboo (Madake)
H 34.8 x 34.8 x 10 cm
Edition 5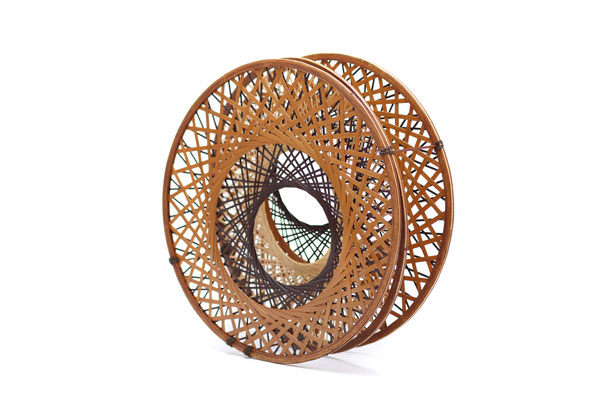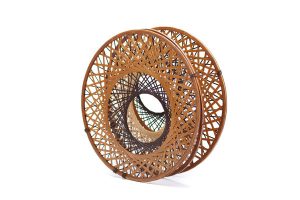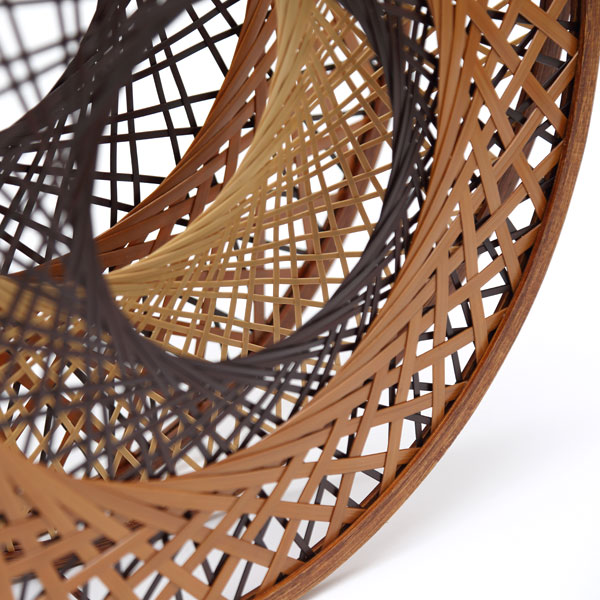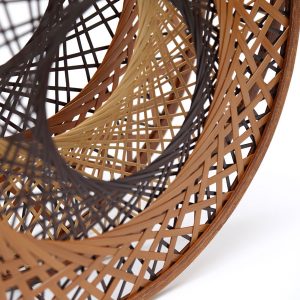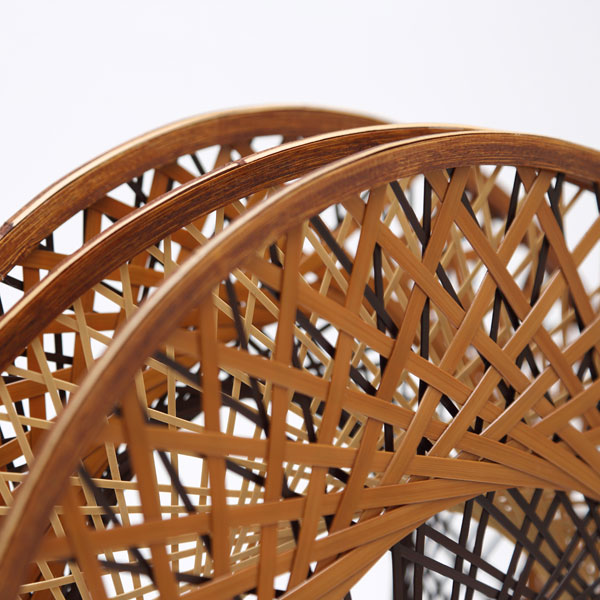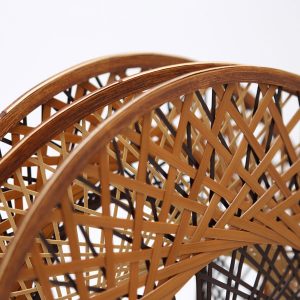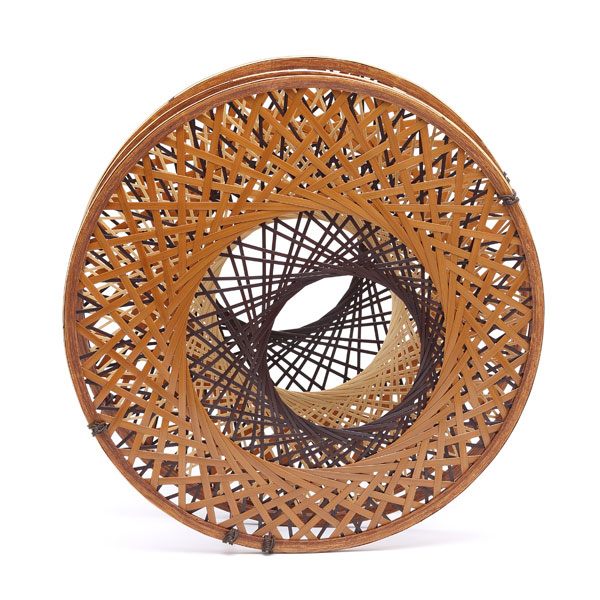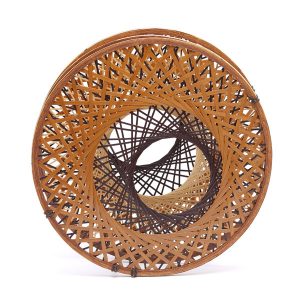 Water Moon II, 2016

- Archive -

Bamboo (Madake), rattan
H 35 x 35 x 9.5 cm
Edition 5

Kodama's series is inspired from the beautiful nature shown in the reflection of the surface of a lake. In this work, the shadow of the moon and the water ripples seem as though they are in resonance.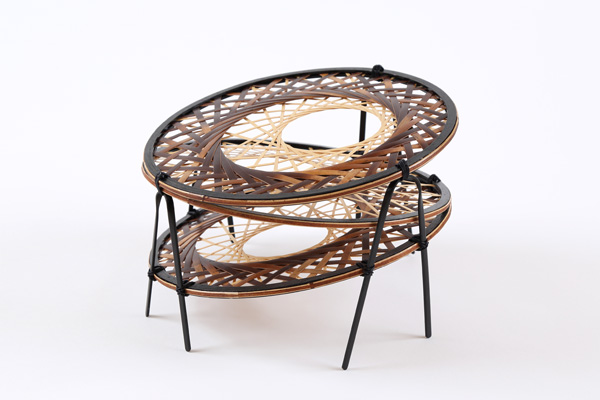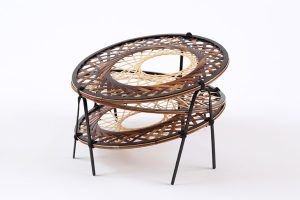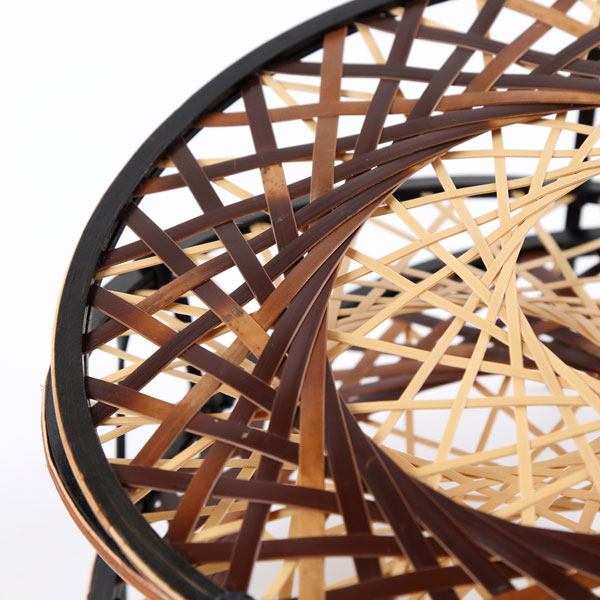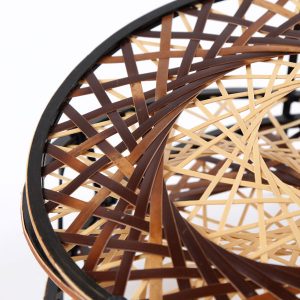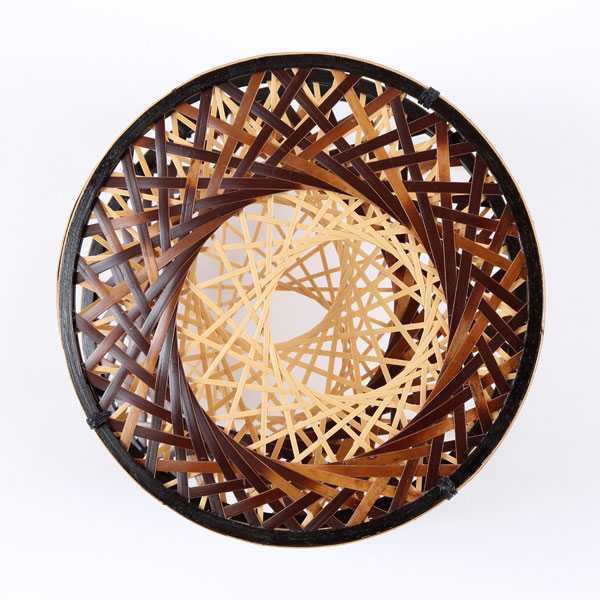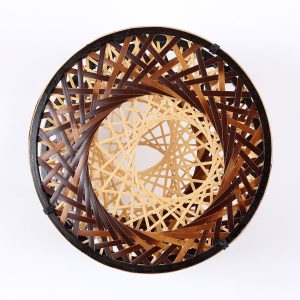 Water Moon III, 2016

- Archive -

Bamboo (Susutake and Madake), leather thread
H 14 x 23.5 x 23.5 cm

The middle layer expresses the water surface and depicts the reflecting shadow of the moon. The dappled brown bamboo found in the upper and lower layer is called Susutake, a precious bamboo in which its color is made by being smoked in an old Japanese house for over several hundreds of years.
Mie Kodama
Biography
1976

Born in Saitama, Japan

2010

Graduated from Oita Prefectural Technical Institute, Department of Bamboo Arts, Oita, Japan

2013

Emerging Bamboo Exhibition, TAI Gallery, USA

2014

Oita Bamboo Art: From the Modern to the Future exhibition, Beppu City Museum, Oita, Japan
Oita's Art Moment, Japanese American Cultural Community Center, Los Angeles, USA

2019

Next Generation, Beppu City Traditional Bamboo Crafts Center, Oita, Japan