Hideaki Honma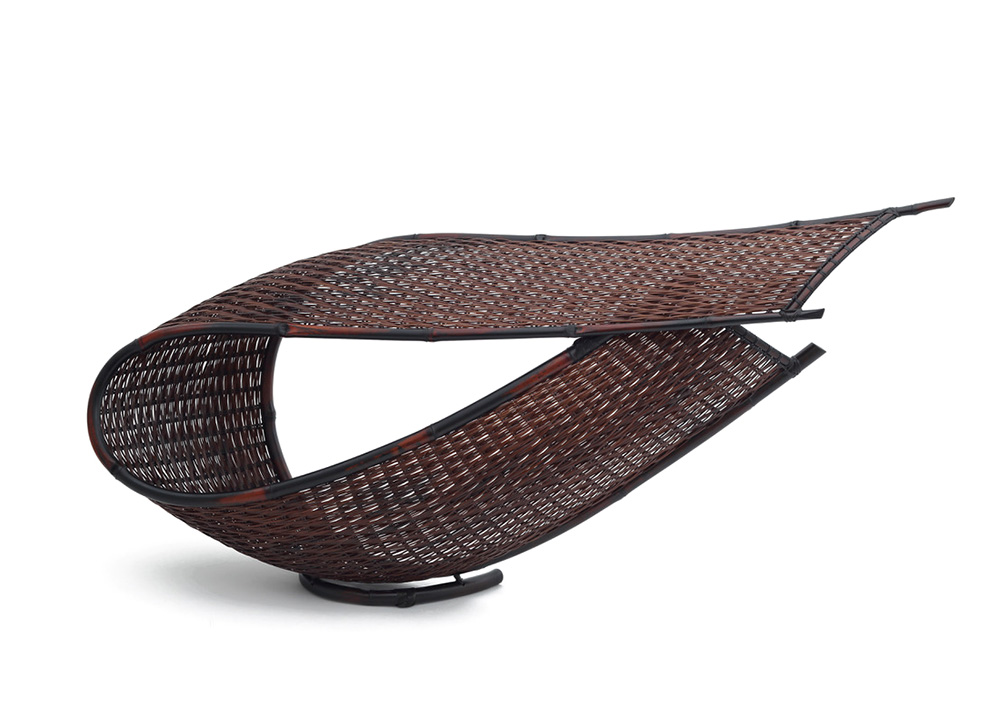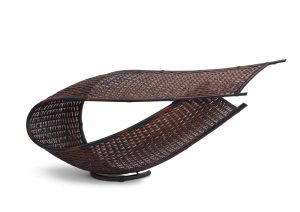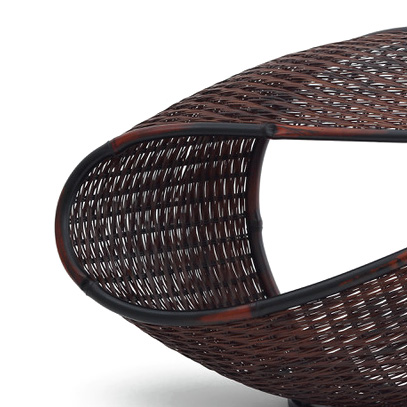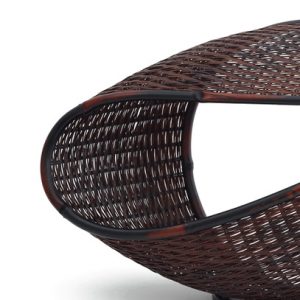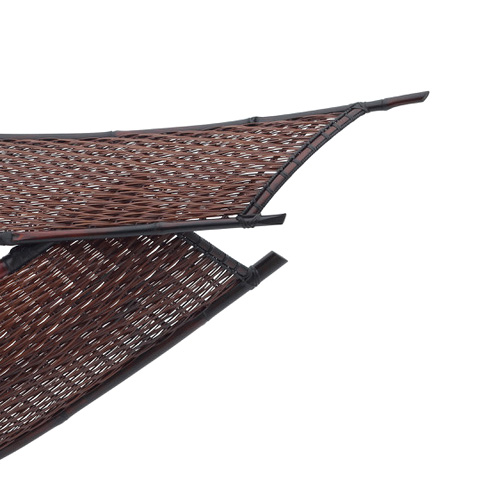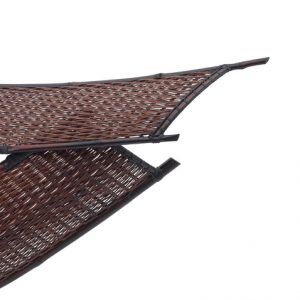 Wind Rhythm, 2017
Bamboo (Nemagaritake, Madake)
H 37.2 x 75 x 22 cm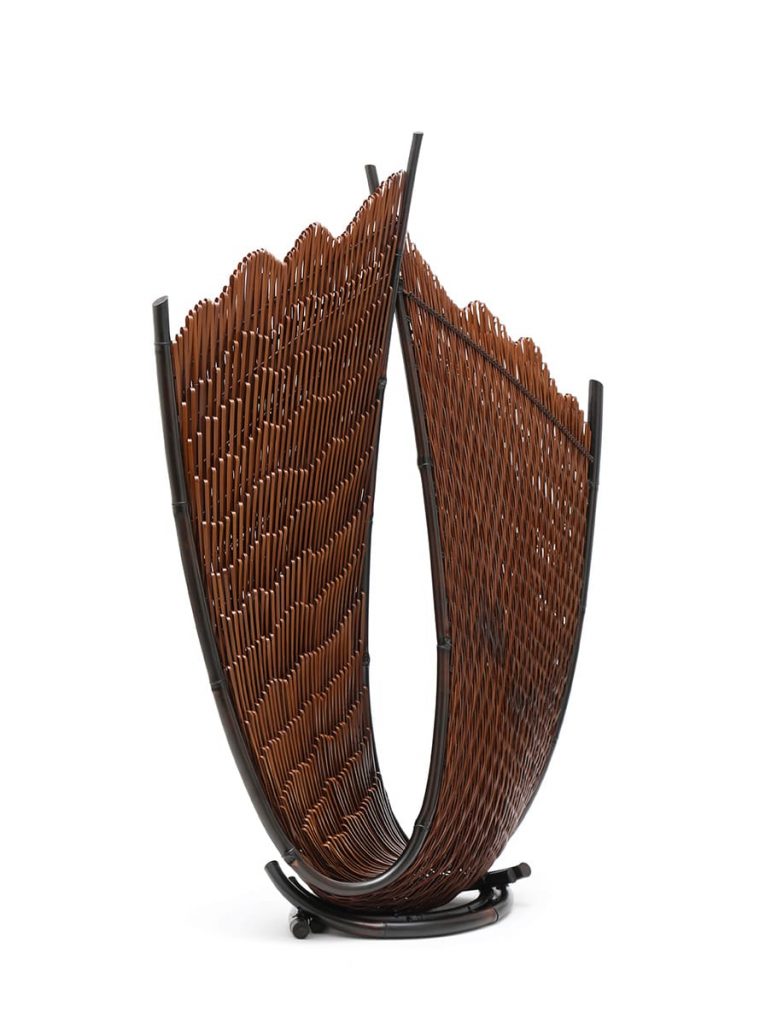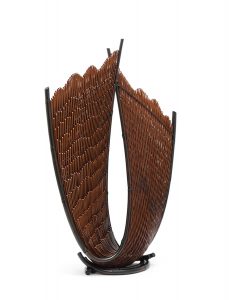 Full-blown sail, 2019
Bamboo (Nemagaritake, Madake), rattan
H 78 x 53 x 15 cm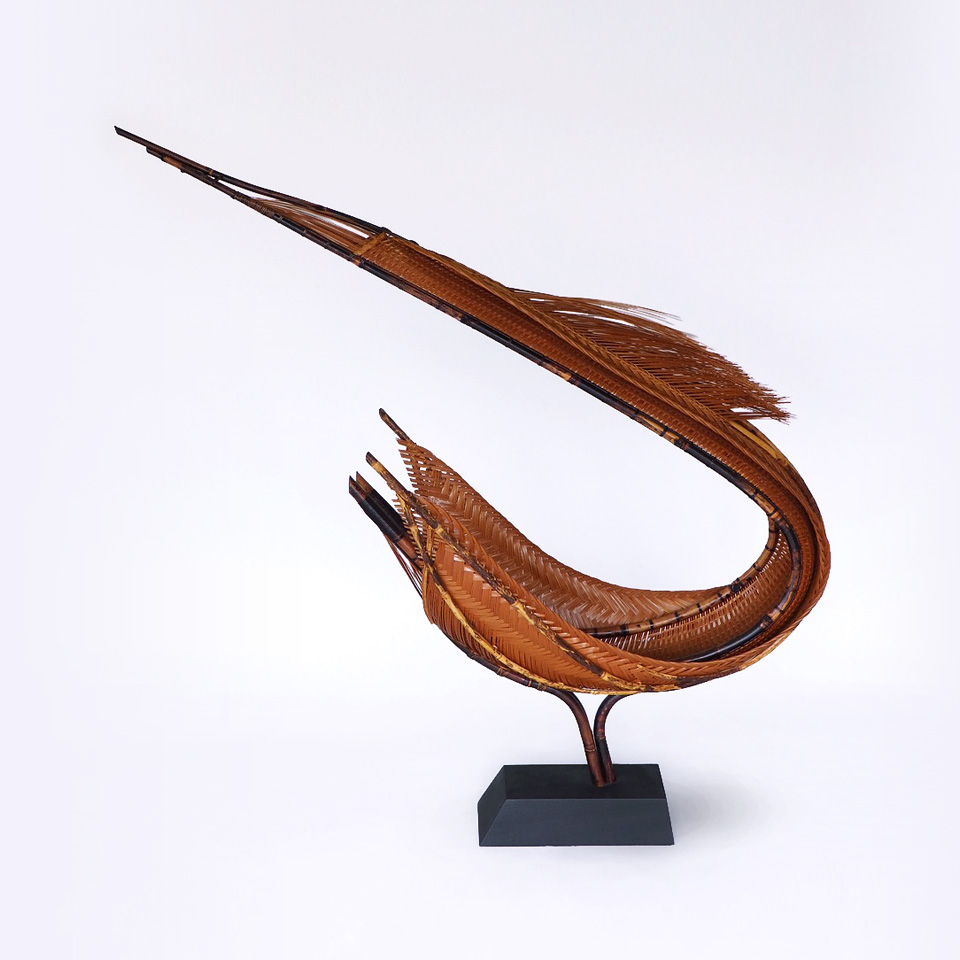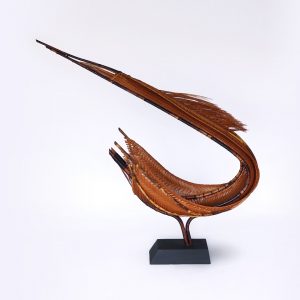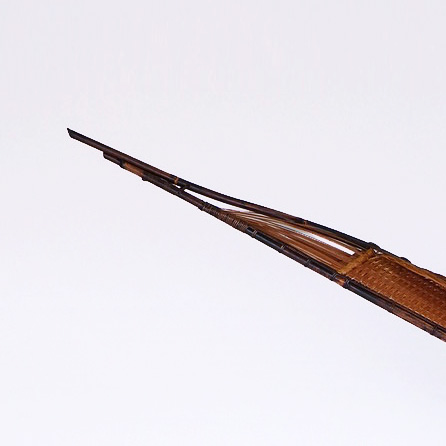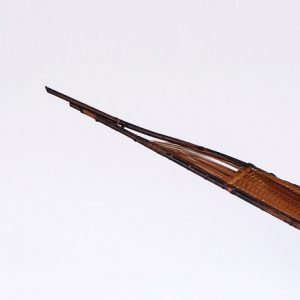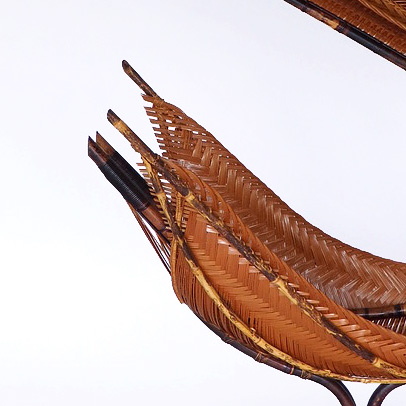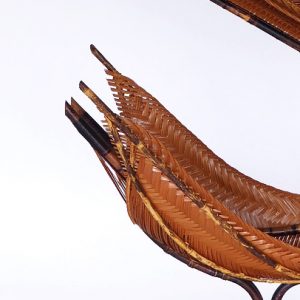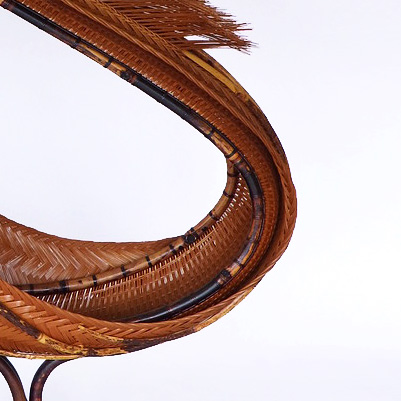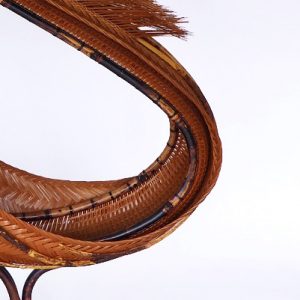 Soaring into the sky, 1993

- Archive -

Bamboo (Nemagaritake, Madake)
H93 x 103 x 30 cm

This work, by Hideaki Honma, was completed in his third year as a full time artist with the goal of getting to the next level as an artist.
Using dyed Nemagaritake as a main structure frame, the work was created using 2 mm wide Madake strips going through the main structure.
Honma likes to take advantage of one of the key characteristics of bamboo, its strength. This has allowed him to create a dynamic work showing motion.
Honma, who lives in Sado Island, Niigata Prefecture, was born there in 1959.
He became a full time bamboo artist from 1987, having studied with Kazuaki Honma (1930-2017), his father. He saw very early success, being accepted for the Niigata Prefecture Exhibition in 1990.
Honma has been winning major awards since then. In 2014 and 2018 his work was featured in the most important competition at the Japan Fine Arts Exhibition and won the highest award (Tokusen) in the competition.
His work is now in the permanent collections of some of the most prestigious museums in the world, including the Metropolitan Museum of Art, the Museum of Fine Arts in Boston, the Art Institute of Chicago and others.
Hideaki Honma
Biography
1959

Born in Nigata, Japan

1987

Studied under Kazuaki Honma, Bamboo Artist

1990

Prefecture Exhibition, Niigata, Japan

1991

The 30th Contemporary Arts and Crafts Exhibition, Tokyo Metropolitan Art Museum, Tokyo, Japan

1992

The 24th Nitten Exhibition, Tokyo Metropolitan Art Museum, Tokyo, Japan (Since then his work is accepted by Nitten Exhibition every year)
Incentive Award, Prefecture Exhibition, Niigata, Japan

1993

Incentive Award, Prefecture Exhibition, Niigata, Japan

1994

Contemporary Arts and Crafts Award, The 33rd Contemporary Arts and Crafts Exhibition, Tokyo Metropolitan Art Museum, Tokyo, Japan

1996

Prefecture Exhibition Award, Prefecture Exhibition, Niigata, Japan

2007

Celebrating the Next Generation of Japanese Bamboo Artists, Asian Art Museum, San Francisco, USA

2008

New Bamboo: Contemporary Japanese Masters, Japan Society, New York, USA

2010

Honma Hideaki Bamboo Art Exhibition, Tsubame Industrial Materials Museum, Niigata, Japan

2011

Full member Award, The 50th Japan Contemporary Arts and Crafts Exhibition, Tokyo Metropolitan Art Museum, Tokyo, Japan

2013

Bird in the Art of Japan, The Metropolitan Museum of Art, New York, USA

2014

Governor of Tokyo Award, The 53rd Japan Contemporary Arts and Crafts Exhibition, Tokyo Metropolitan Art Museum, Tokyo, Japan
Tokusen Award, The 1st Reorganized New Nitten Exhibition, The Japan Fine Arts Exhibition, The National Art Center Tokyo, Tokyo, Japan

2017-18

Japanese Bamboo Art: The Abbey Collection, The Metropolitan Museum of Art, New York, USA

2019-20

Japanese Bamboo Art from New York: The Abbey Collection. Gifts to the The Metropolitan Museum of Art, Oita prefectural Art Museum, The National Museum of Modern Art, Tokyo Crafts Gallery, The Museum of Oriental Ceramics, Osaka, Japan

Public Collections

The Metropolitan Museum of Art, USA
The Museum of Fine Arts, Boston, USA
The Art Institute of Chicago, USA
Asian Art Museum, San Francisco, USA
Minneapolis Institute of Art, USA