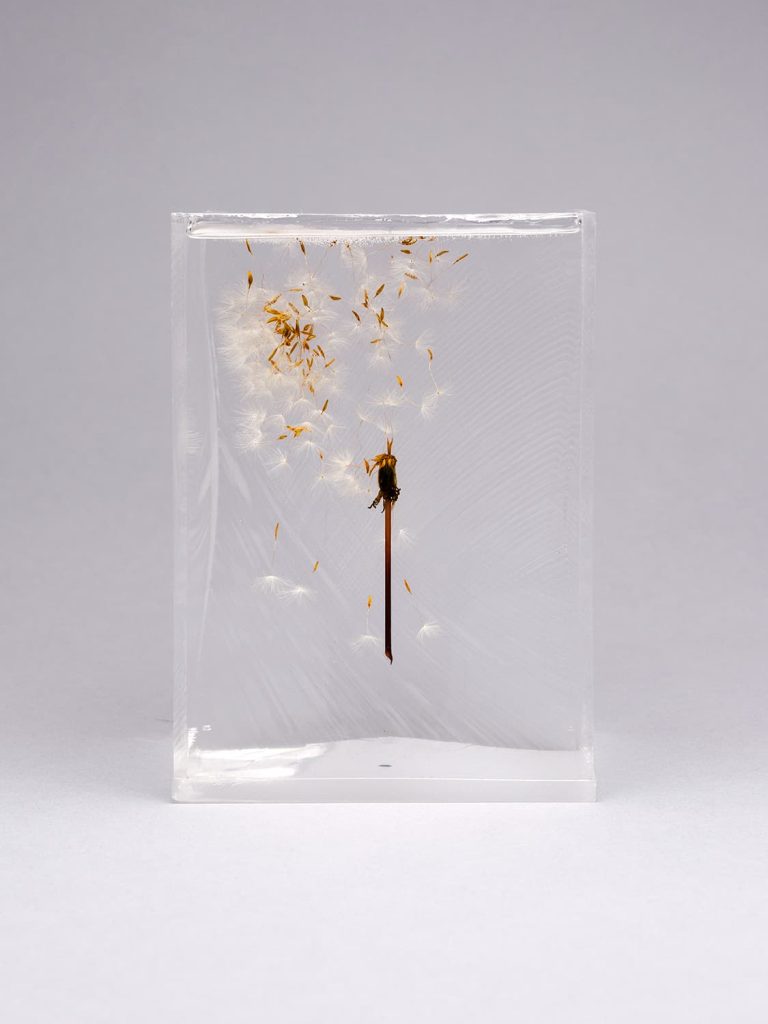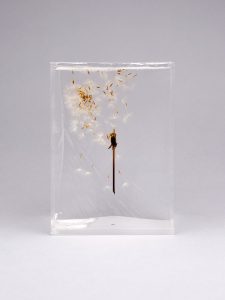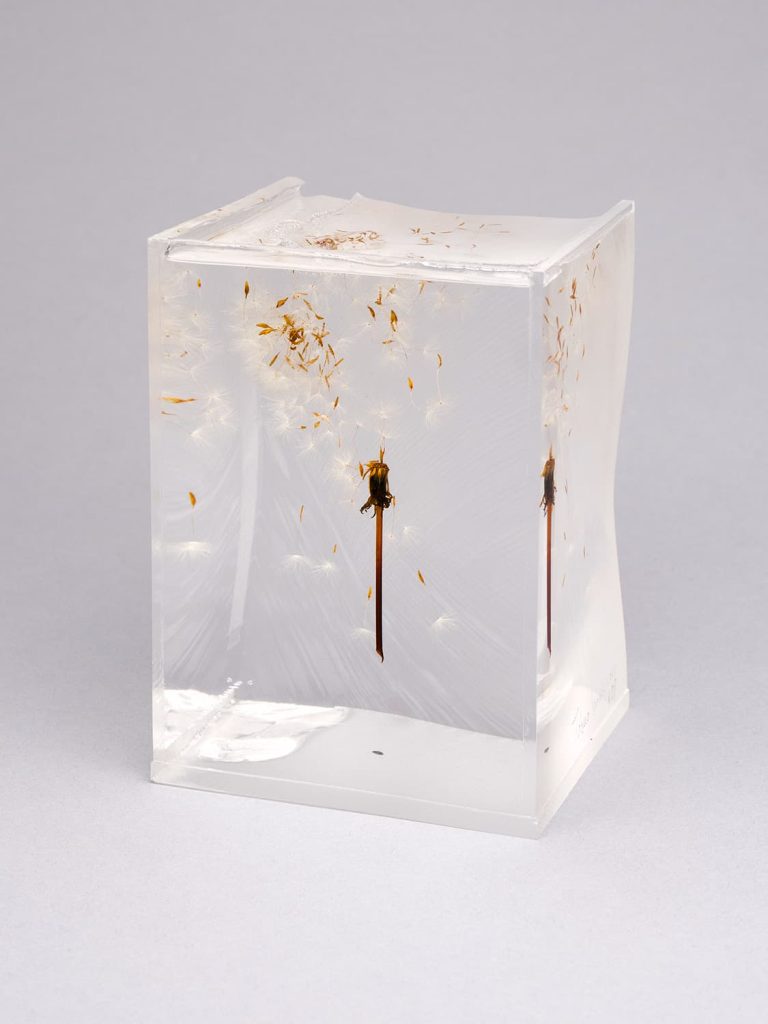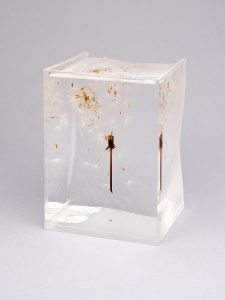 Tampopo Blowin', 2020
Acrylic, dandelion
H 13.5 x 10 x 8.5 cm
L#27
Born 1970 in Fukuoka, worked as a cinematographer from the 1990s. Influenced by the humanity of Shiro Kuramata. From a young age, for Inoue the world in the mirror felt like a film with a hole in it, leading him to search for ways to express, unaltered, presences outside the visible world. Since 2004 he has been scrupulously researching when flowers bloom in different locations to collect dandelions and seal them in acrylic. Inoue took part in "Japonismes 2020 by wamono art – Contemporary Interpretation of Japonismes" (HART Hall, Hong Kong) in 2020. His interest lies in those things outside the oversight of conventional values and systems.