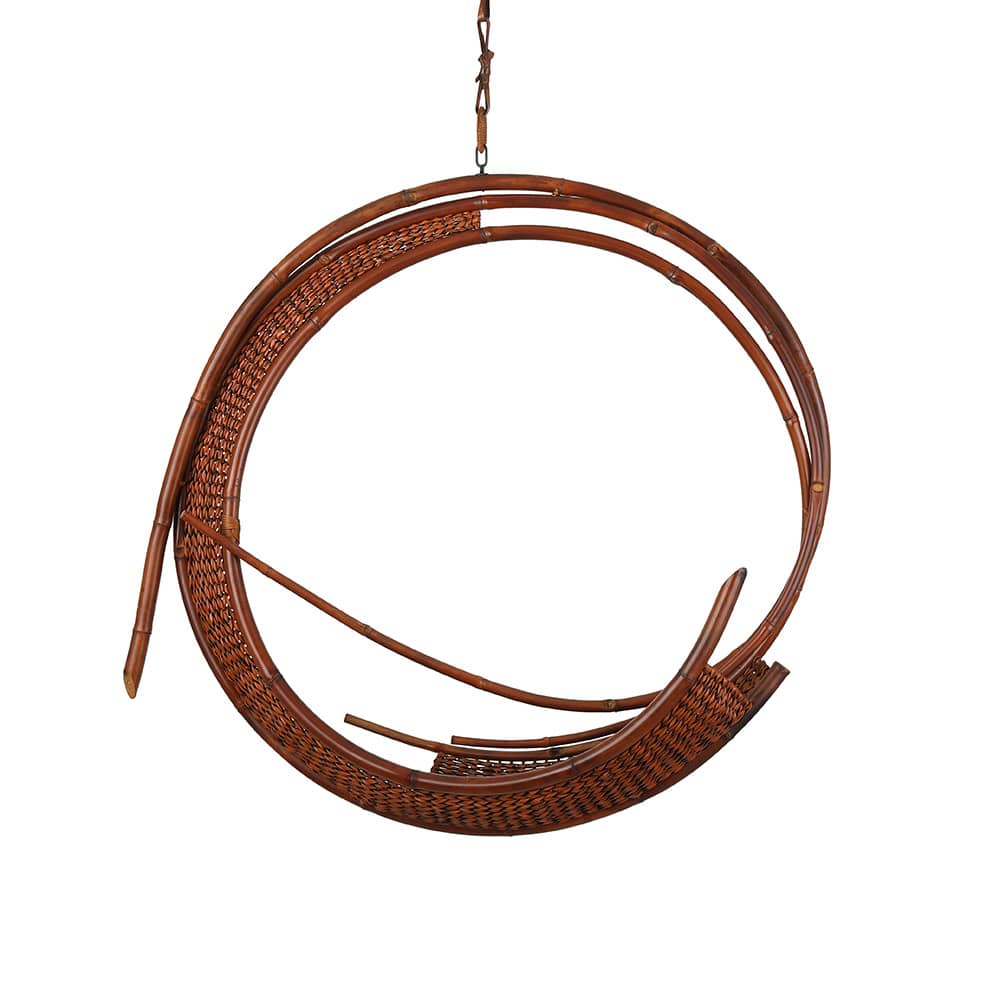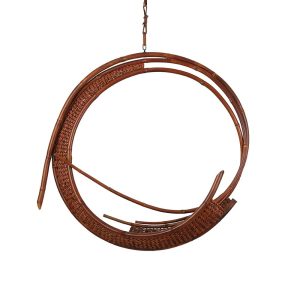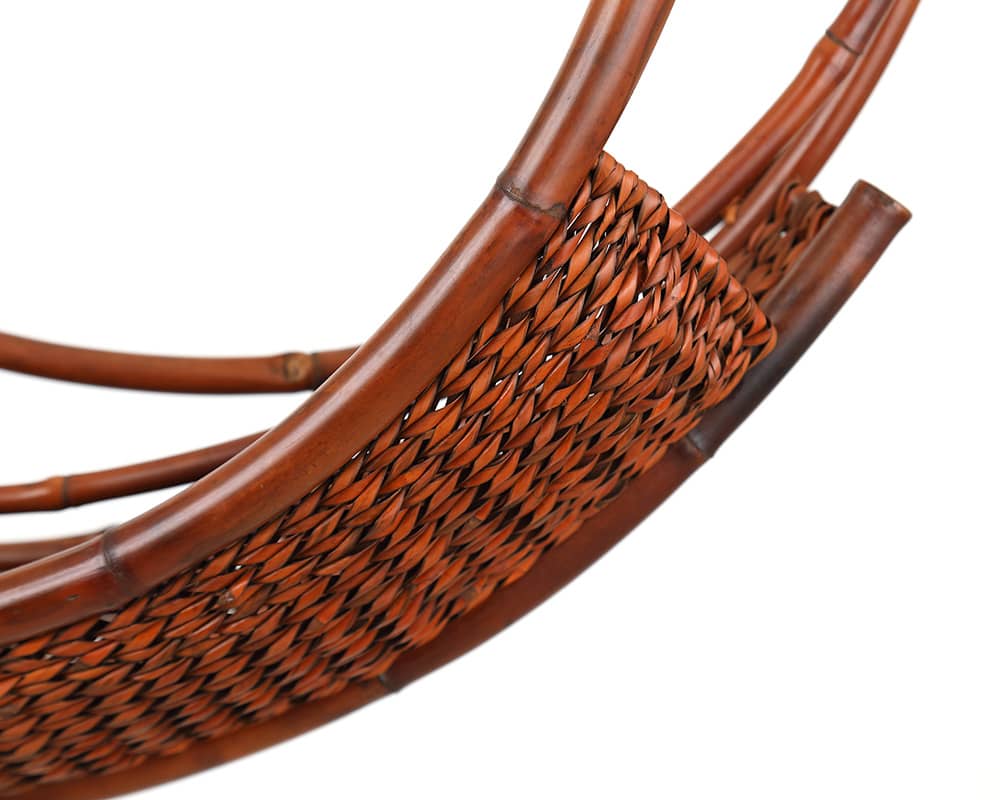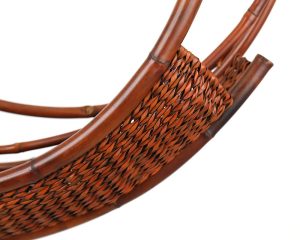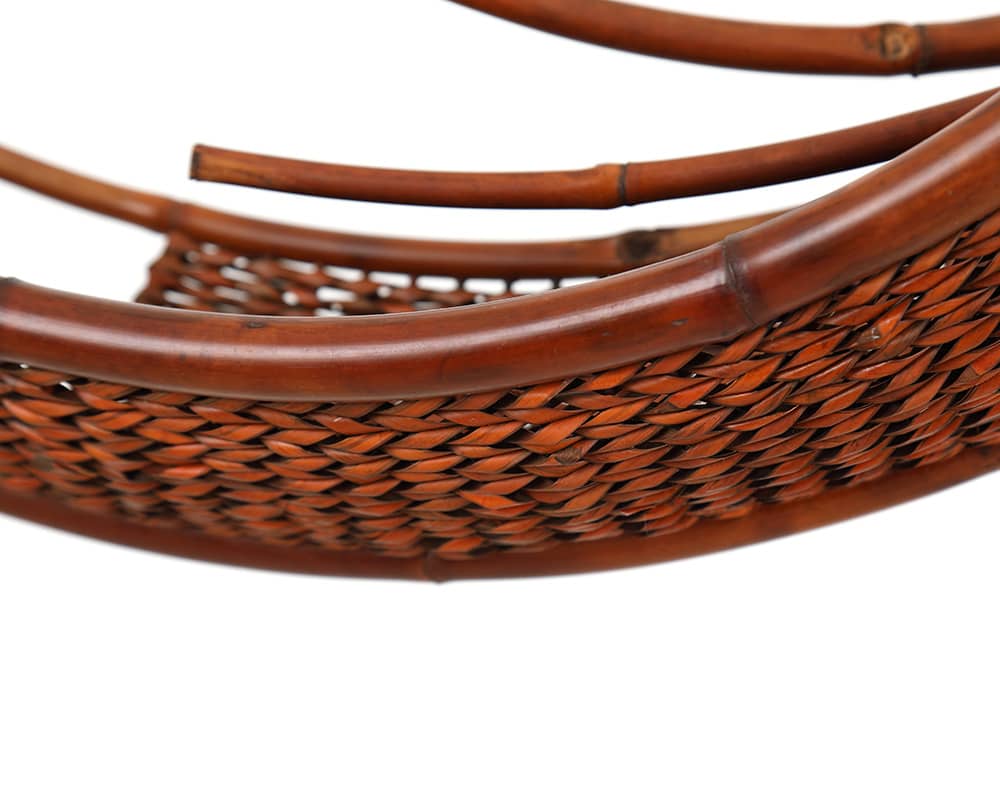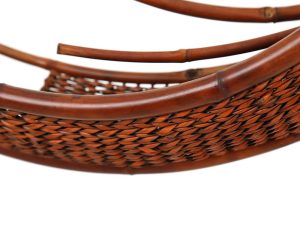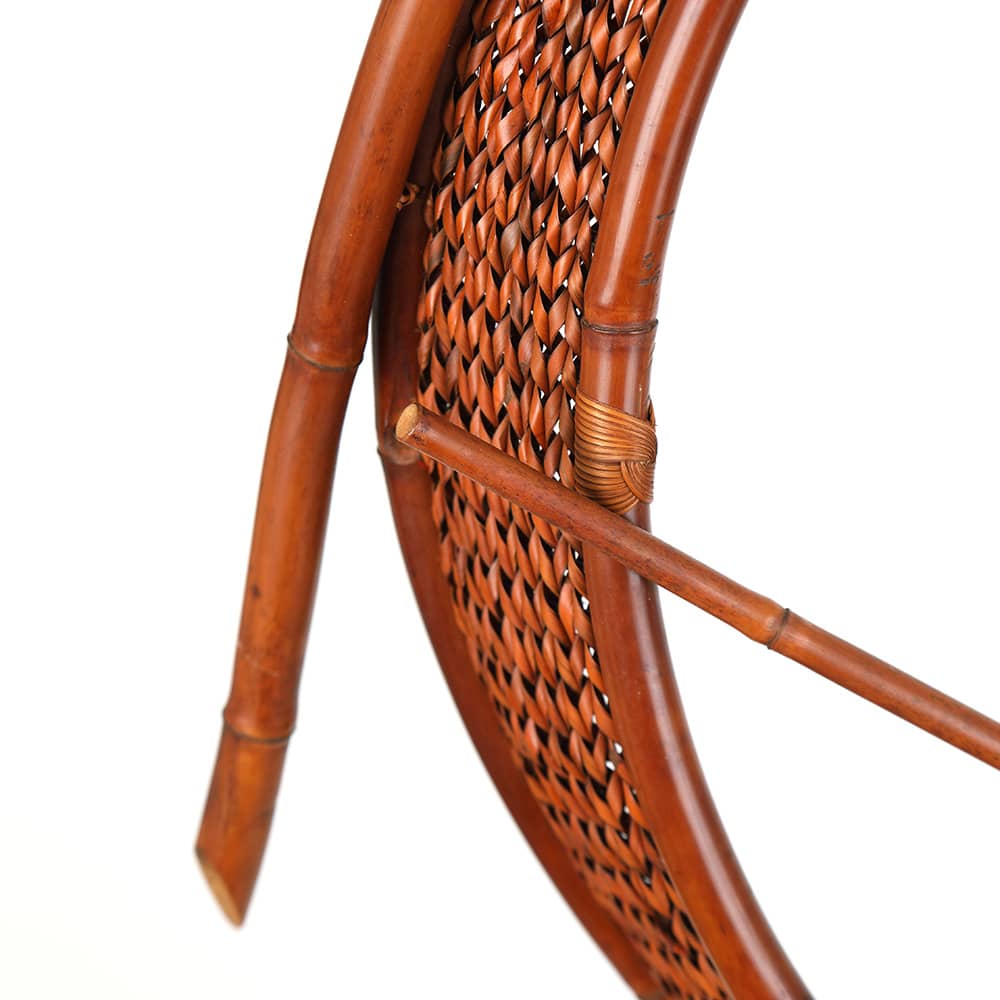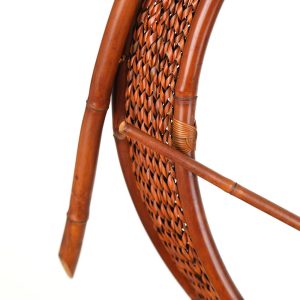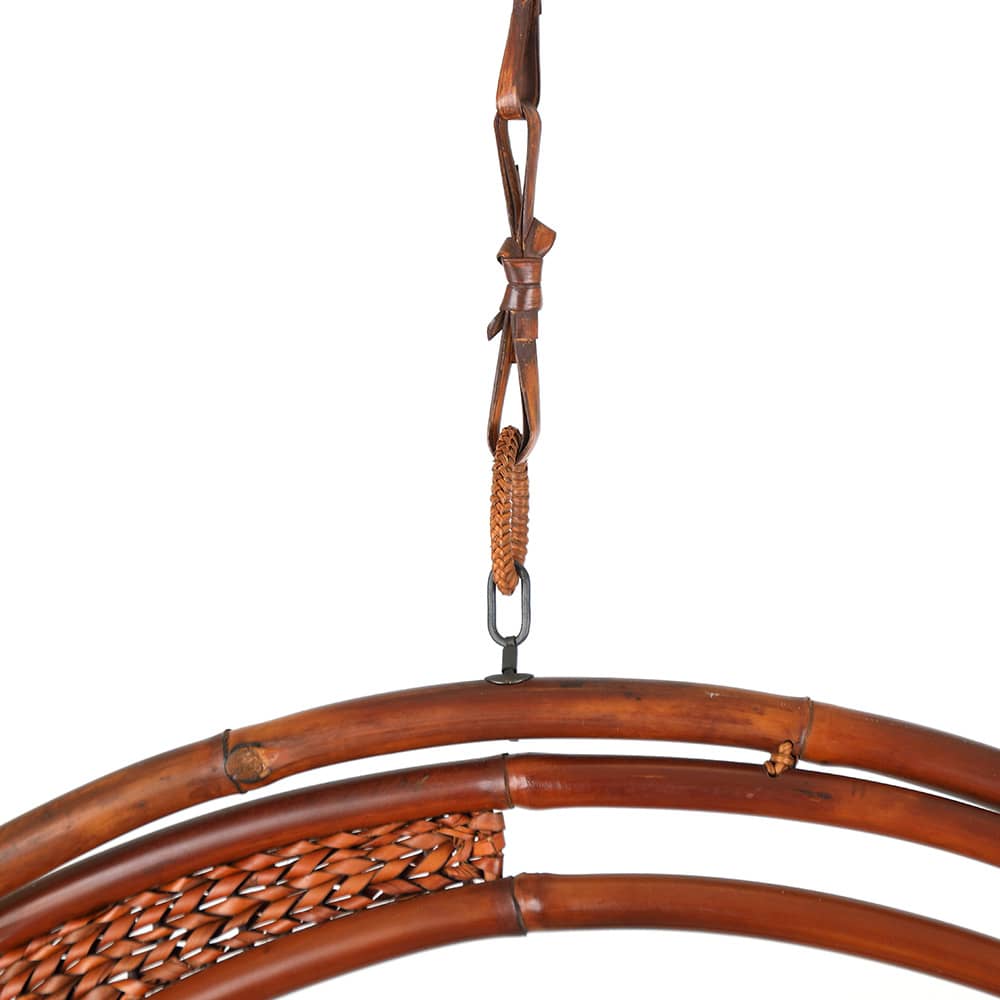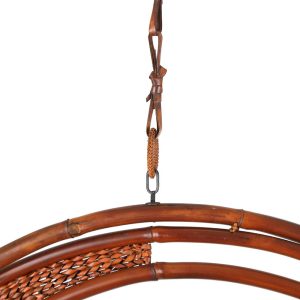 Circle in motion, 1999
Bamboo (Susudake of Nemagari, Menyadake)
H 61 x 65 x 15 cm (Hanging string: 78cm long)

Publication: Shapes in Bamboo by Kazuaki Honma,
page 30, published by Niigata Nippo Jigyo Sha, 2003
Kazuaki Honma (b.1930. d.2017 Japan) , born on Sado Island in Niigata Prefecture, Kazuaki started his apprenticeship in bamboo art in 1952 under Hayashi Shōgetsusai (1911–1986) who specialized in bent bamboo works.

Kazuaki is one of the most ambitious bamboo artists who took the medium of expression in many different forms from more functional floral bamboo baskets and flower vases to much more decorative object forms. He started his career in bamboo art because he was captivated by the beauty of bamboo jewellery and went on to perfect his artistry to the highest level of achievement in the Japanese art scene by receiving Tokusen (Grand Prix) at Nitten (Japan Fine Arts exhibition) twice. The only bamboo artists who received Tokusen twice are Kazuaki Honma and his son Hideaki Honma.  

The characteristic of Kazuaki's works is how he creates this beautiful form with Nemagari dake (Namagari Bamboo) which is bent by fire. It requires a depth of technique to use flame to bend bamboo, so it is not easy to create a desired form at the end.  

The Nemagari bamboo used in the piece shown "Circle in motion" are also Susudake (smoked bamboo) and so rare that even in the eyes of other bamboo artists, it is hard to believe that such material exists in the modern day. These smoked bamboos were laid above the fireplace in traditional Japanese farmhouses, and thus exposed to, and naturally coloured by, smoke. They are often between 100 to 200 years old.  

Among those smoked bamboos, it is extremely rare to find Nemagari bamboo that are smoked and coloured, and it does not exist in the present day. It is a proof that the smoked bamboos are extremely difficult to be bent by fire as they have been hardened by smoke.  

In his own artist book, Kazuaki said that it gave him great joy and enjoyment to discern each and every different bamboo strip and enhance its properties to produce a work.  

Kazuaki's works have been collected by renowned museums such as the Metropolitan Museum of Art, the Museum of Fine Art, Boston, and the Art Institute of Chicago.